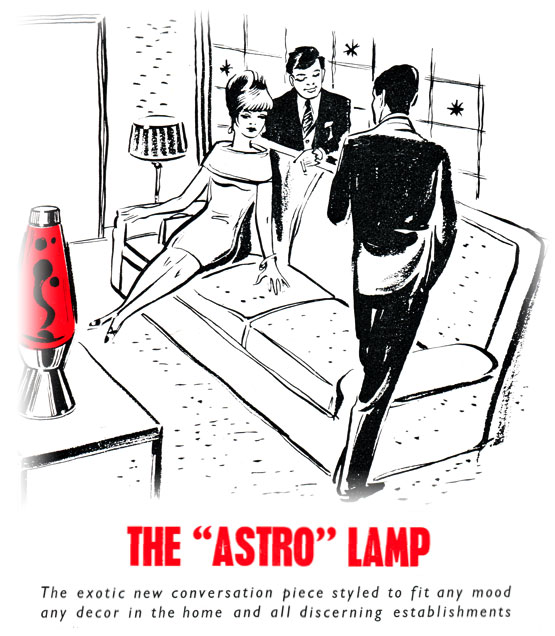 www.flowoflava.com presents: A Crestworth Vintage Advertisement.
Below: This page is dedicated to a double sided vintage Crestworth brochure which features wonderful illustrations and beautiful photos of Crestworth's Astro and Astro Mini products.
The "ASTRO" Lamp, the exotic new conversation piece styled to fit any mood any decor in the home and all discerning establishments. An ever changing "living jewel" - the never ending topic of conversation. The perfect gift for one's relatives, one's friends - and, dash it all, oneself.
| CLICK HERE TO RETURN TO FLOWOFLAVA.COM |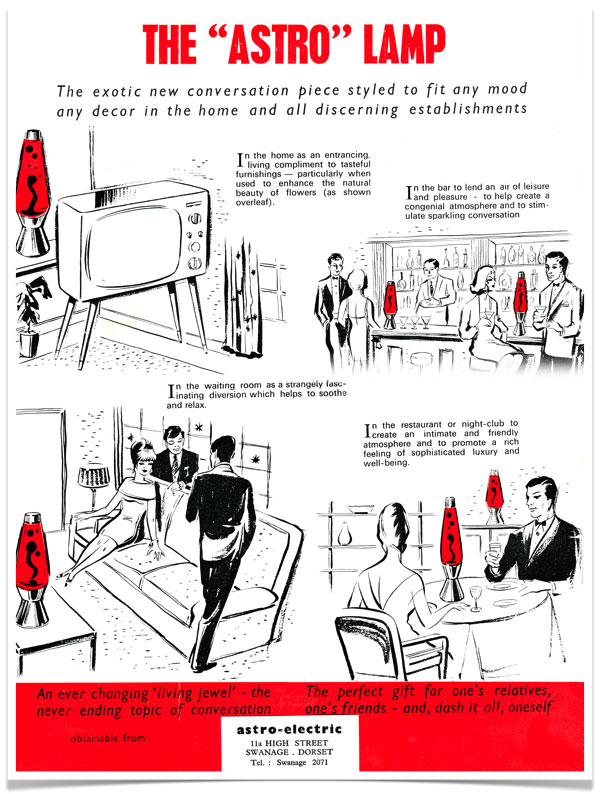 Below: In the bar to lend an air of leisure and pleasure - to help create a congenial atmosphere and to stimulate sparkling conversation.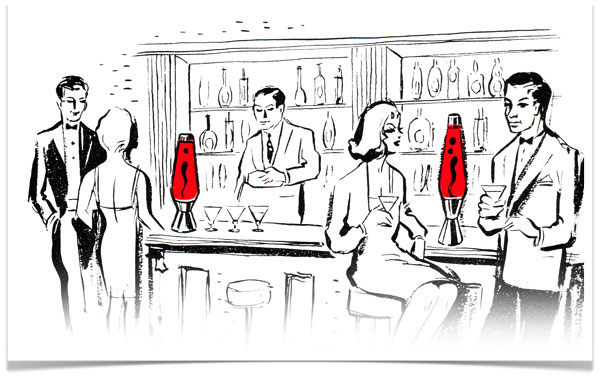 Below: In the waiting room as a strangely fascinating diversion which helps to soothe and relax.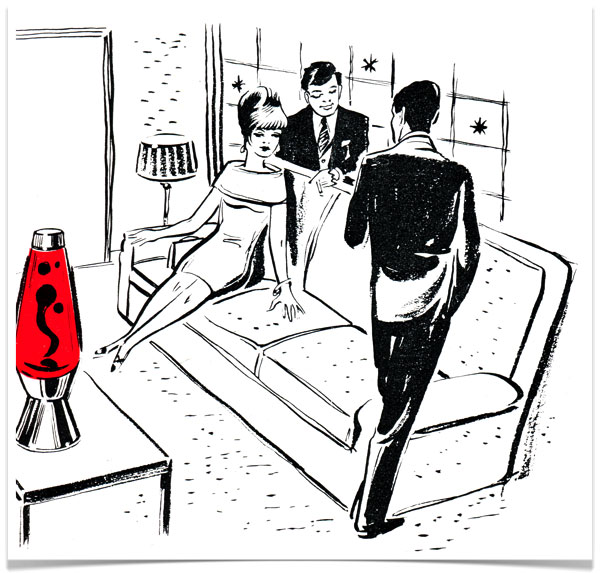 Below: In the restaurant or night-club to create an intimate and friendly atmosphere and to promote a rich feeling of sophisticated luxury and well-being.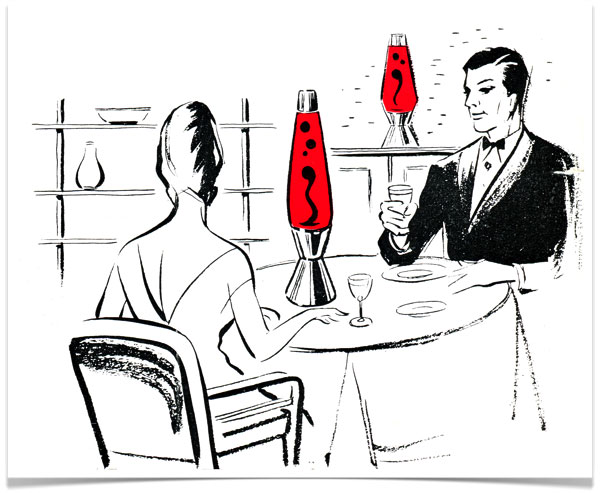 Below: In the home as an entrancing living compliment to tasteful furnishings - particularly when used to enhance the natural beauty of flowers.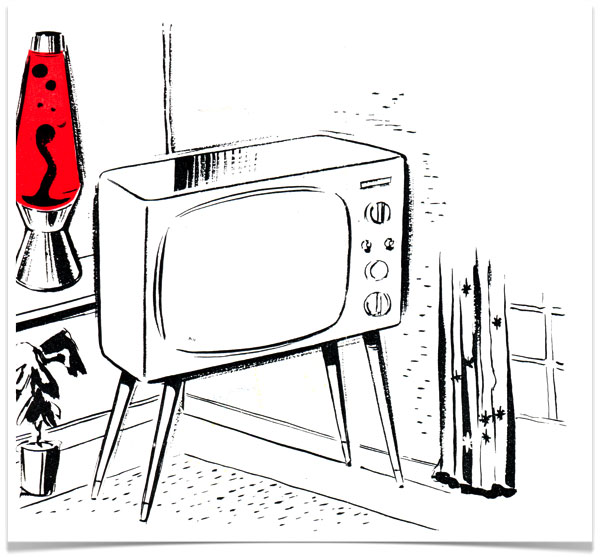 Below: Rising, Dancing, Twisting, Fascinating, Fluidity. Crestworth Colour Chart.
Master Fluid Colours: Rose, Primrose, Clear, Yellow/Green, Blue/Green
Moving Base Colours: Ruby (Red), Topaz (Yellow) , Amber (Orange) , Emerald (Green)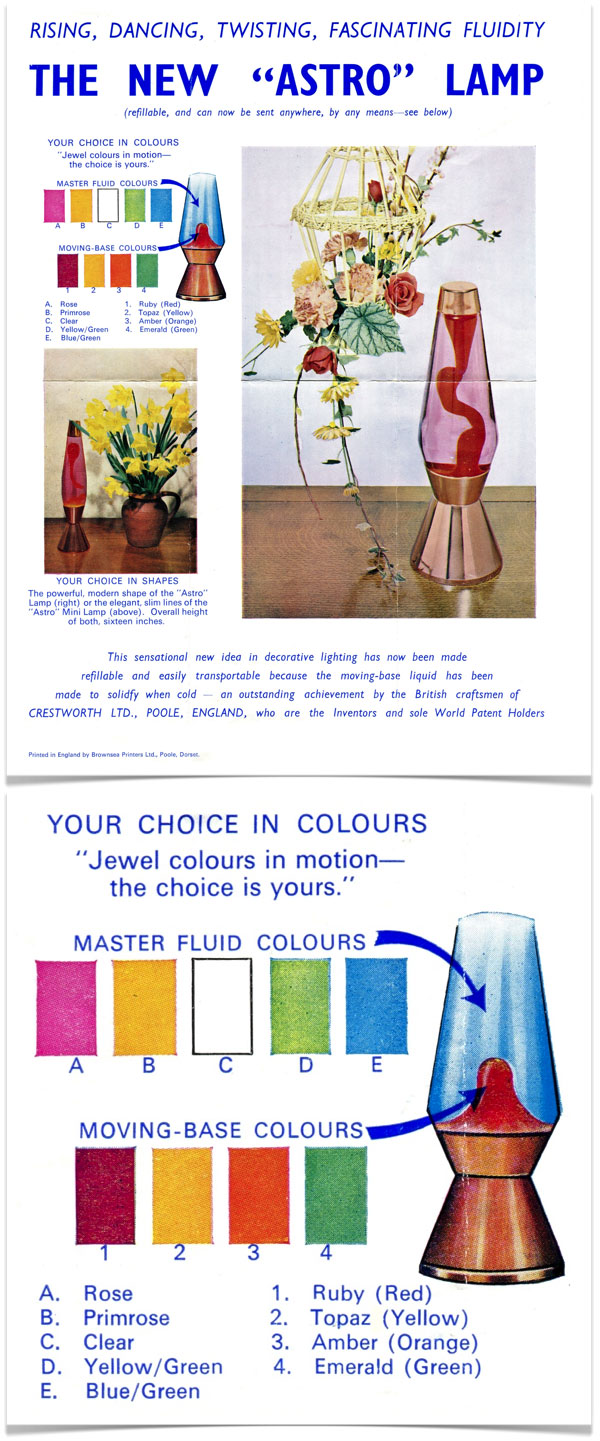 You are browsing www.flowoflava.com, a site dedicated to the history, heritage and nostalgia of the Original Mathmos Astro Lava Lamp. Created by Anthony Voz. Thank you for visiting www.lightoflava.com | www.flowoflava.com