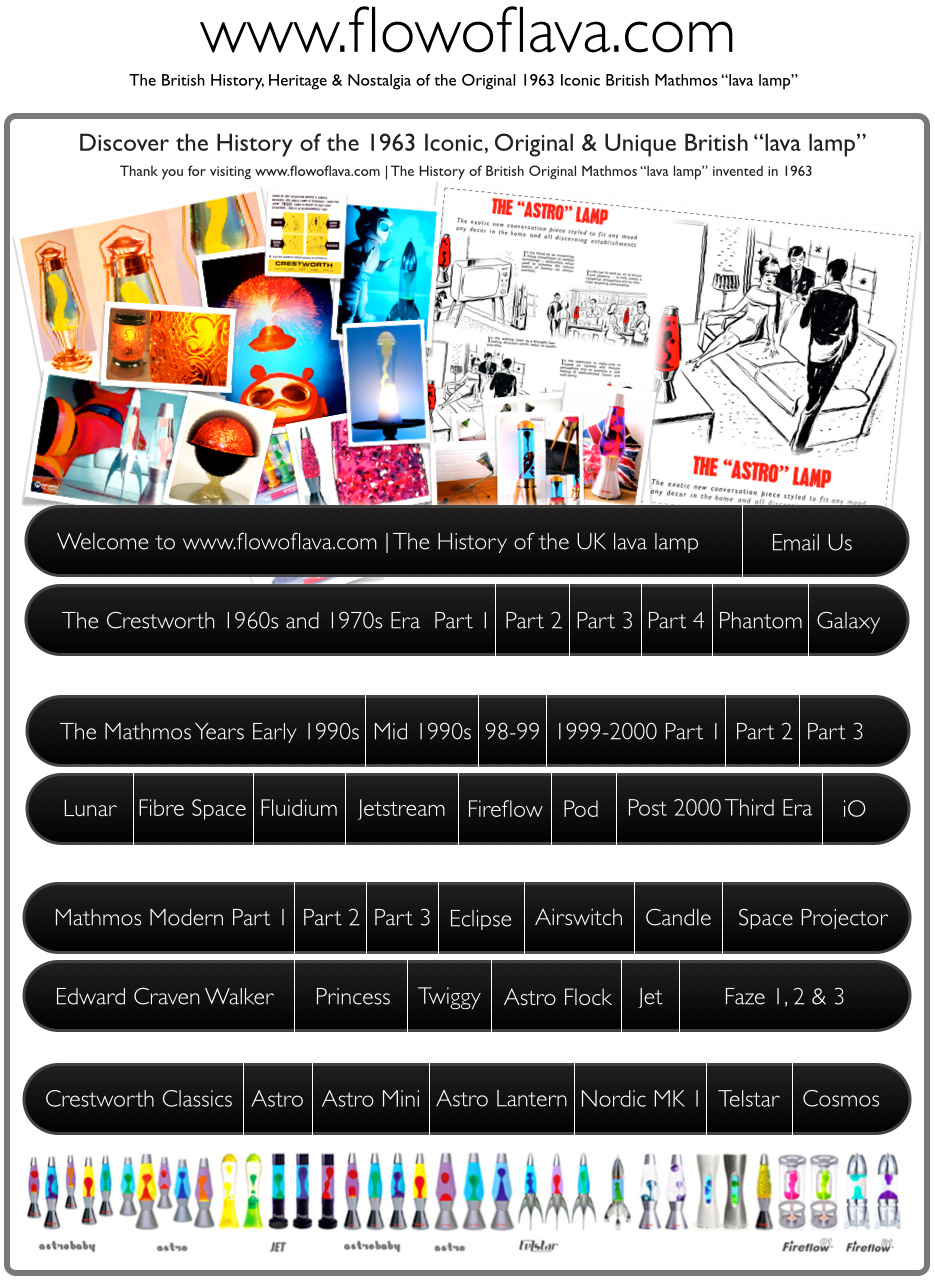 Mathmos Candlelight | Mathmos enters the world of Candlelight | Float
In 2006, Mathmos entered the world of Candlelight with innovative designs redefining candlelight and what it could achieve with designs that would change the way lighting powered by candles would be viewed. Products like Float, Thaw and Melt were amongst the first, this then moved onto other products such as Revolution, a spinning graphic art candlelight. These products are distinctive Mathmos, and have pushed forward the envelope of what could be created with candlelight. Mathmos also created Happy Happy, a gift card with a metal graphic holder with space for a tealight.
Mathmos' float was prototyped in a range of different glass colours. However the frosted edge (as seen below), chrome edged and blue etched editions were released to mainstream manufacture.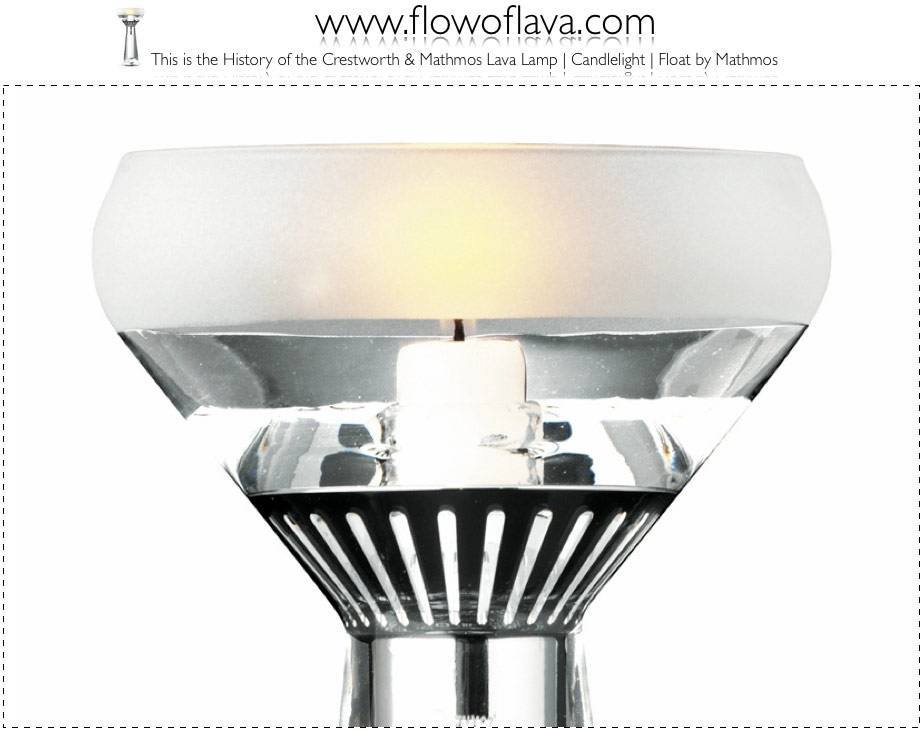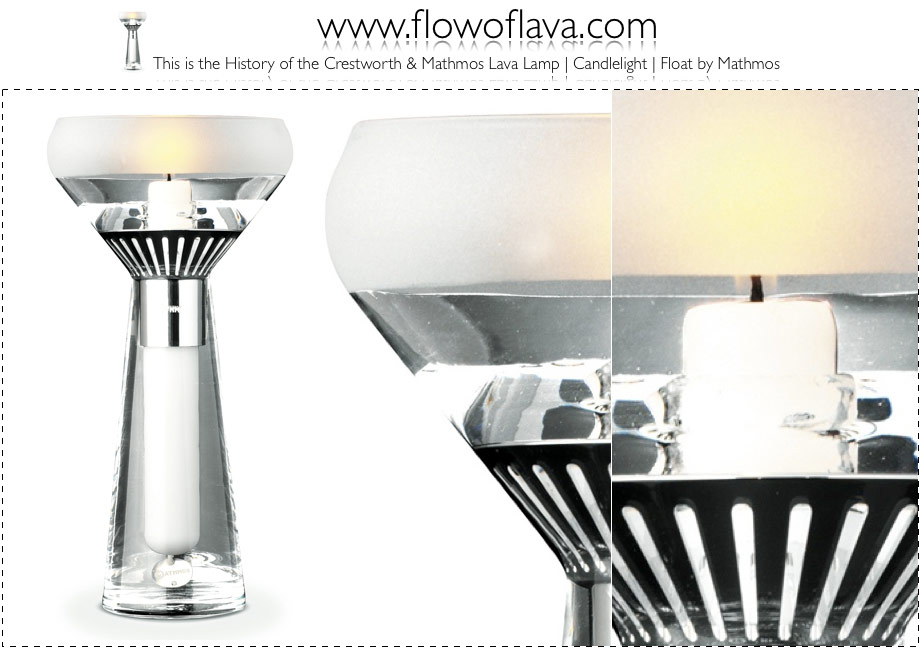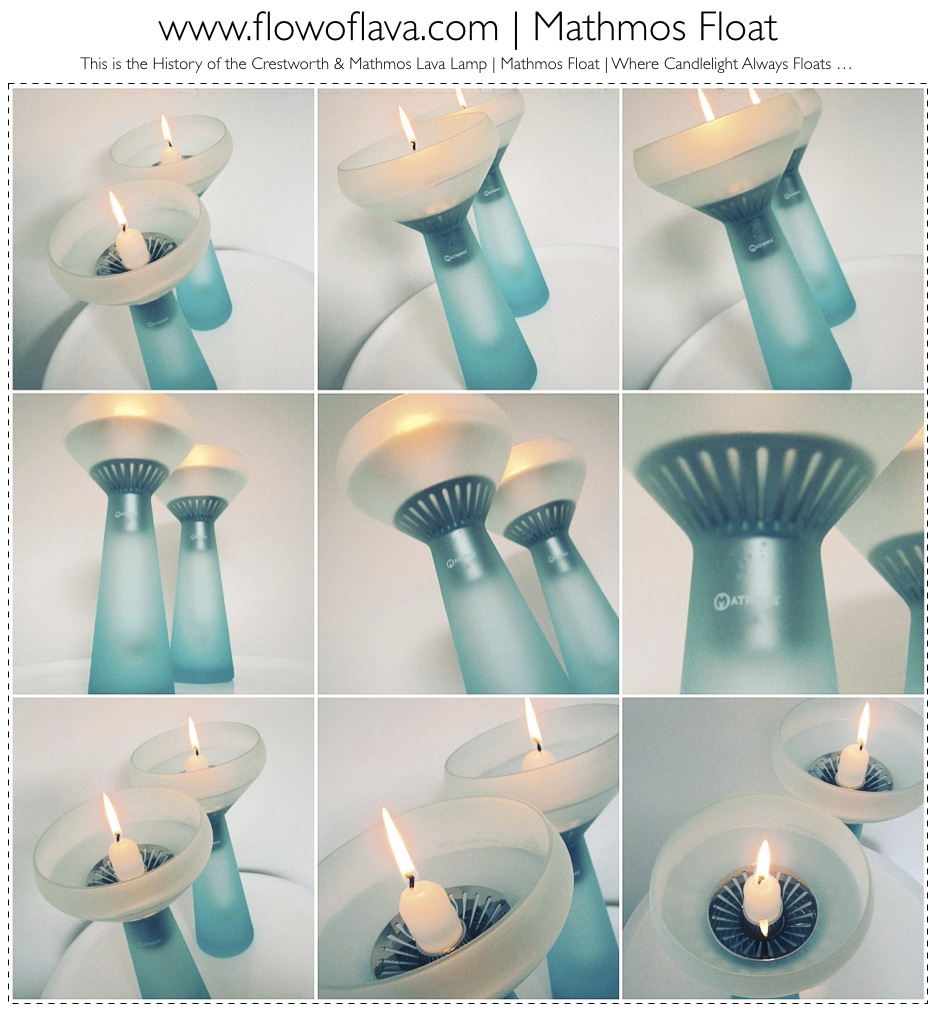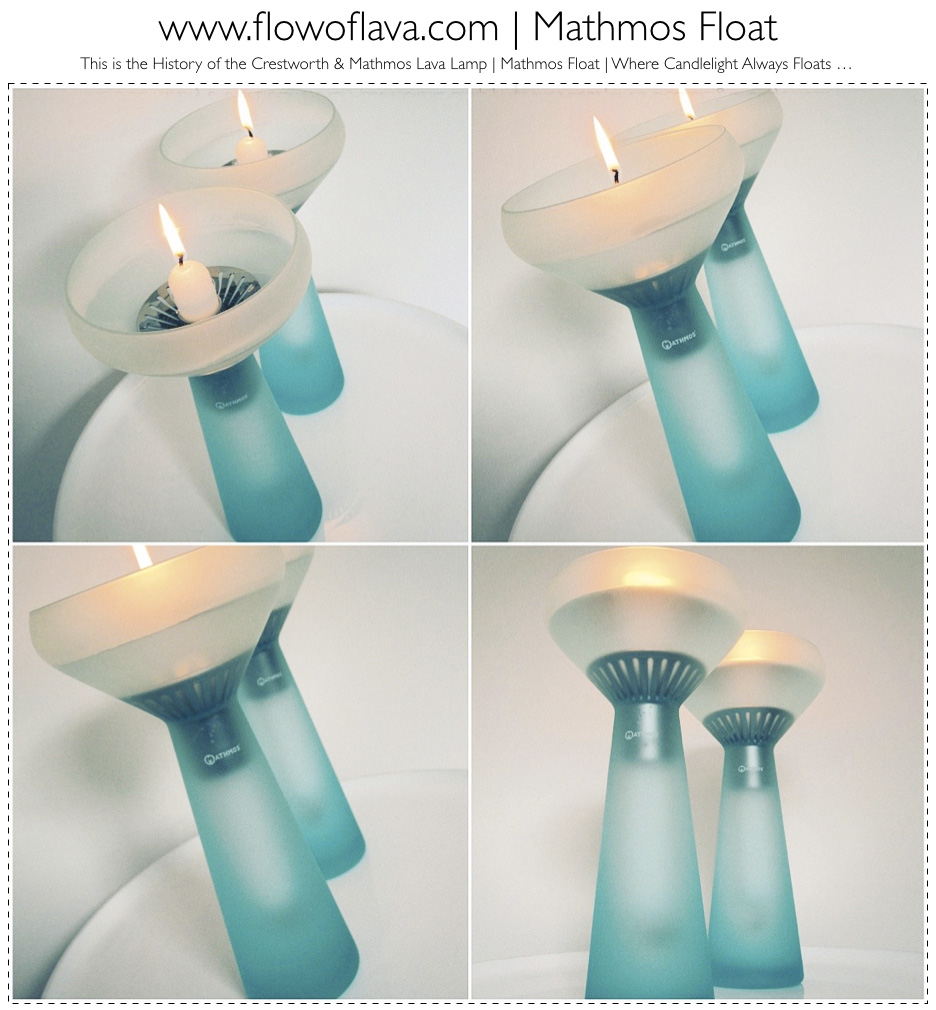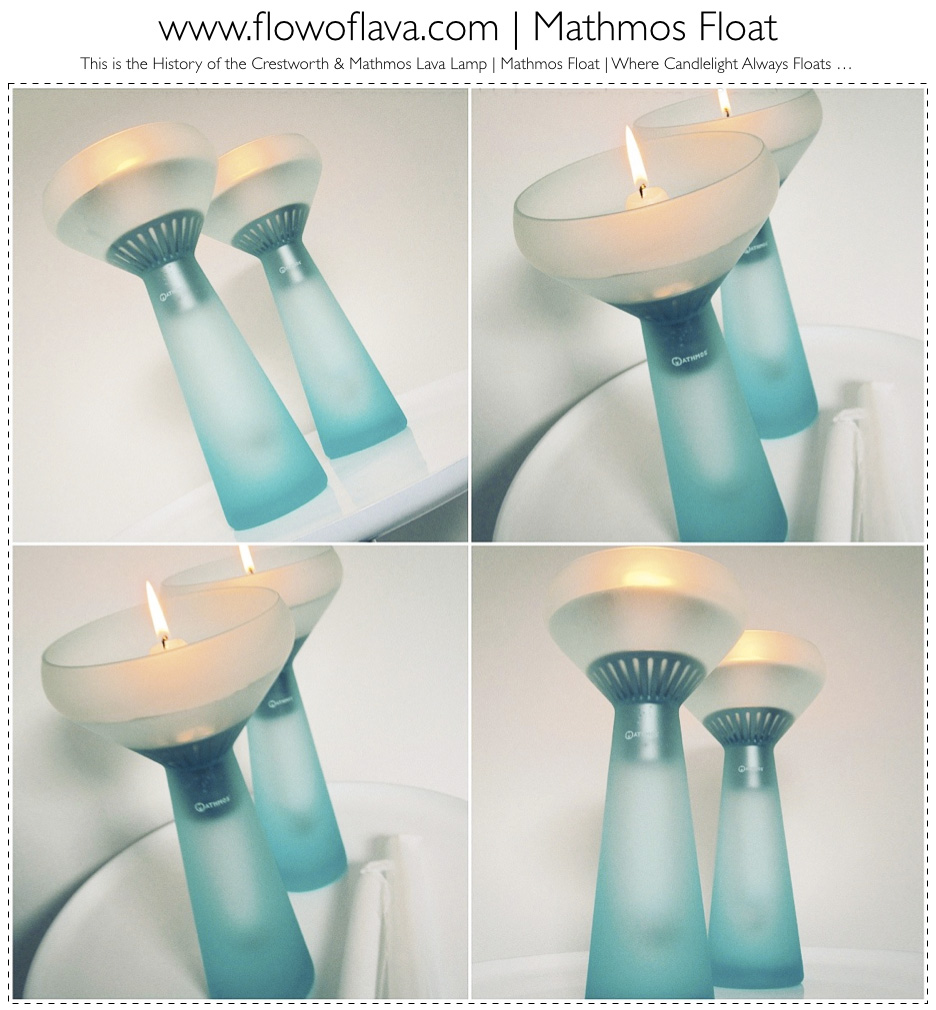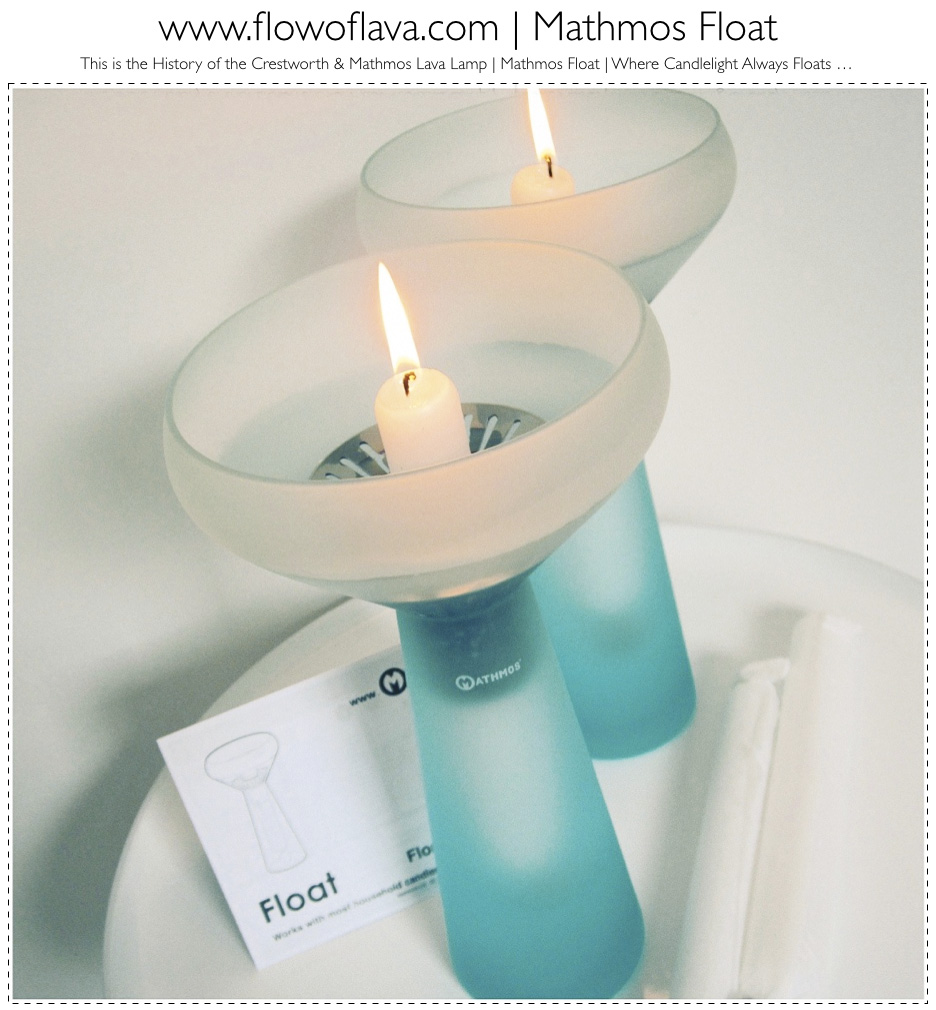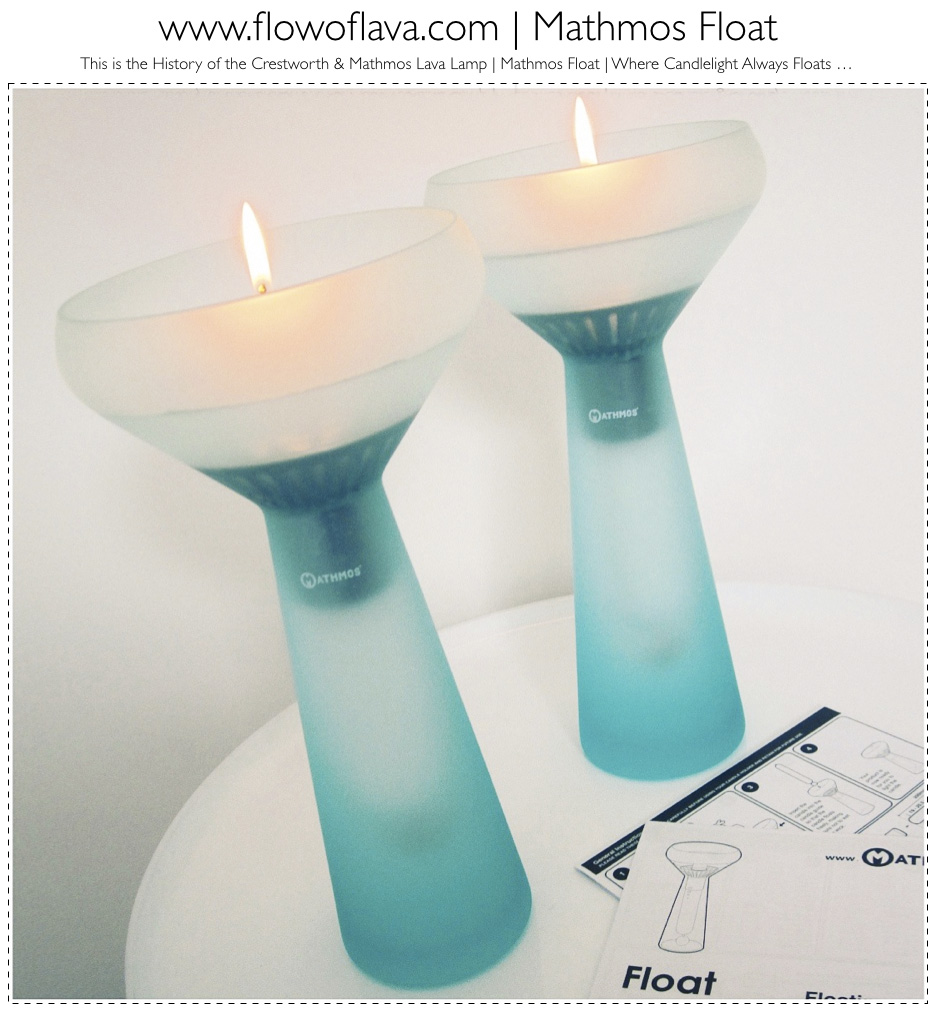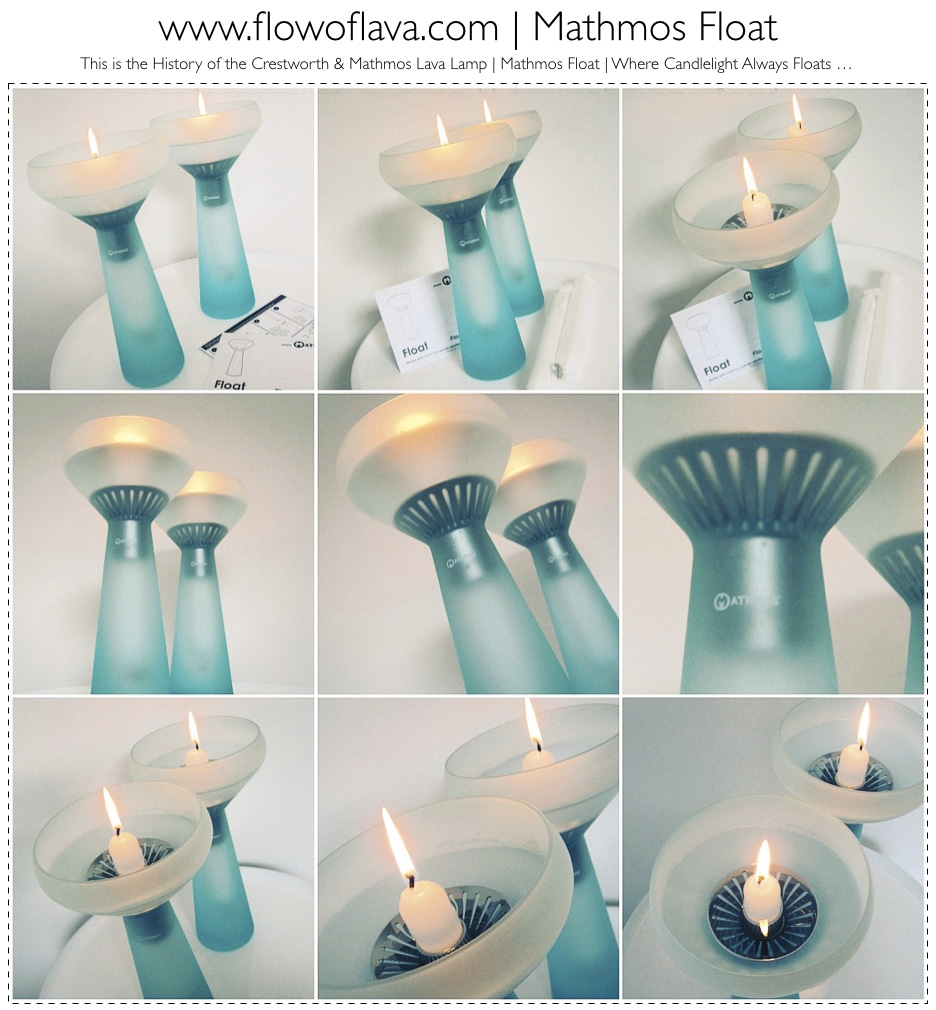 Mathmos Candlelight | Mathmos Thaw | Where the Ice meets Fire
Mathmos Thaw is a mixture of fire and ice mixed in a distinctive idea to create a stunning product. Thaw features metal parts (stand and top) which act as a stand and a silicone mould.The mould is tubular and is filled with water. The mould is then placed into the fridge just like a jelly. When the water is frozen it can be removed from the mould. The ice sculpture sits on the top and at the centre sits a tea-light candle, the ice sculpture melts creating beautiful effects. The Water falls down back into the mould so nothing is really lost, perfect to be frozen again! Please see the images below of Thaw in the dark.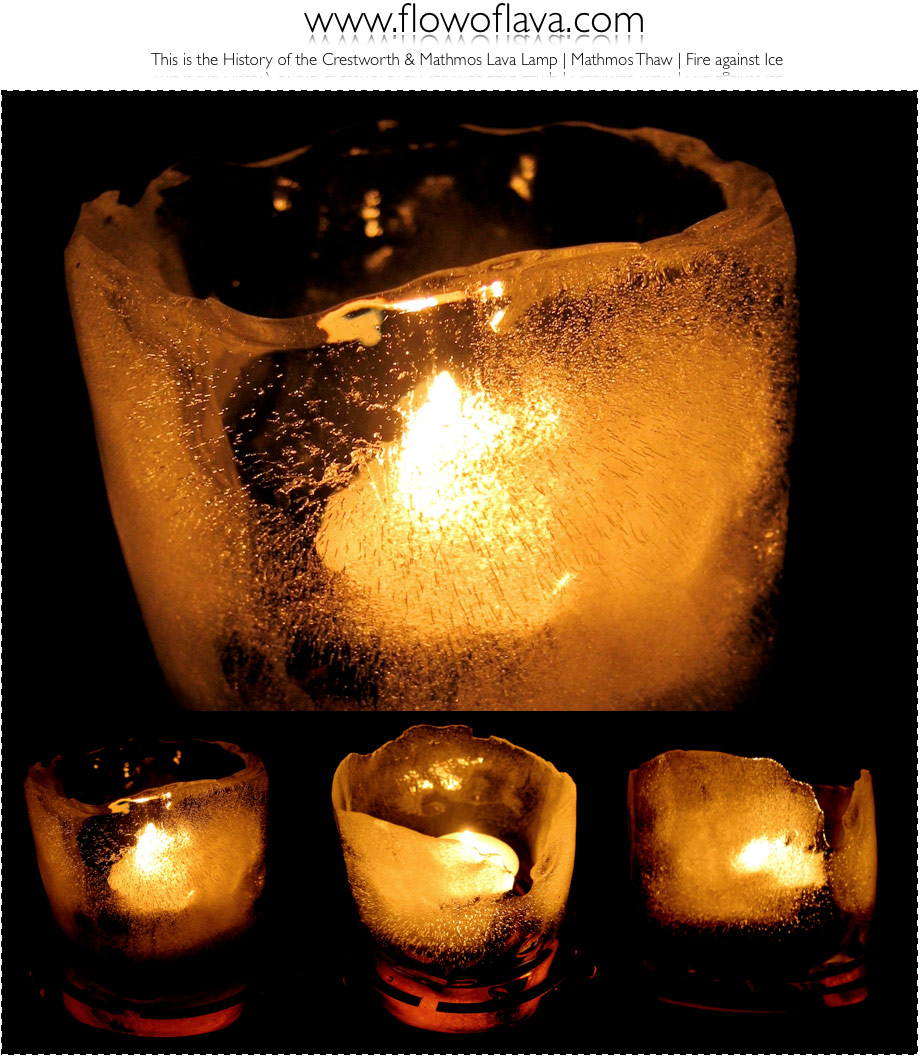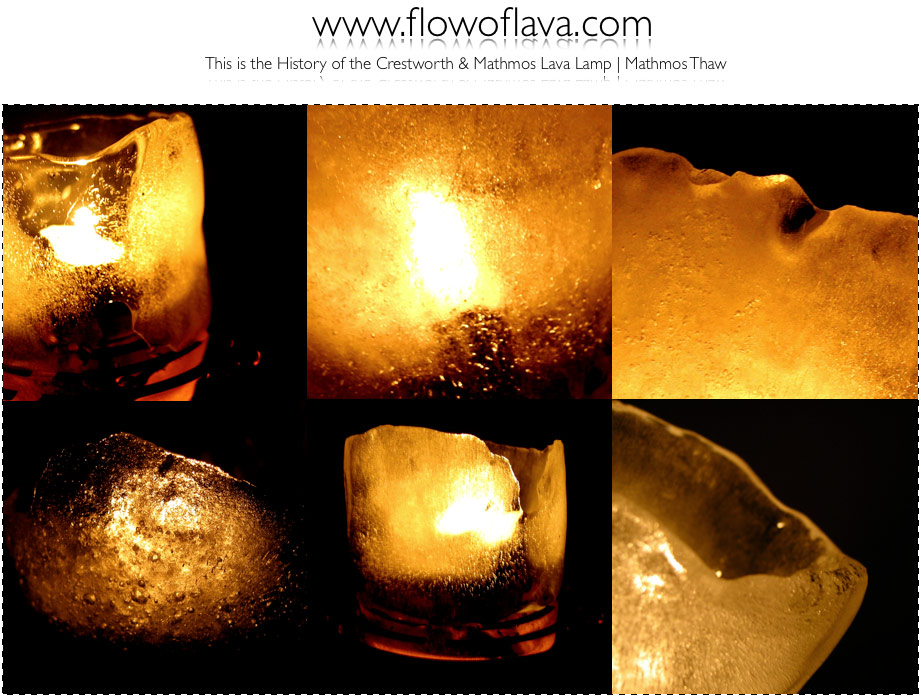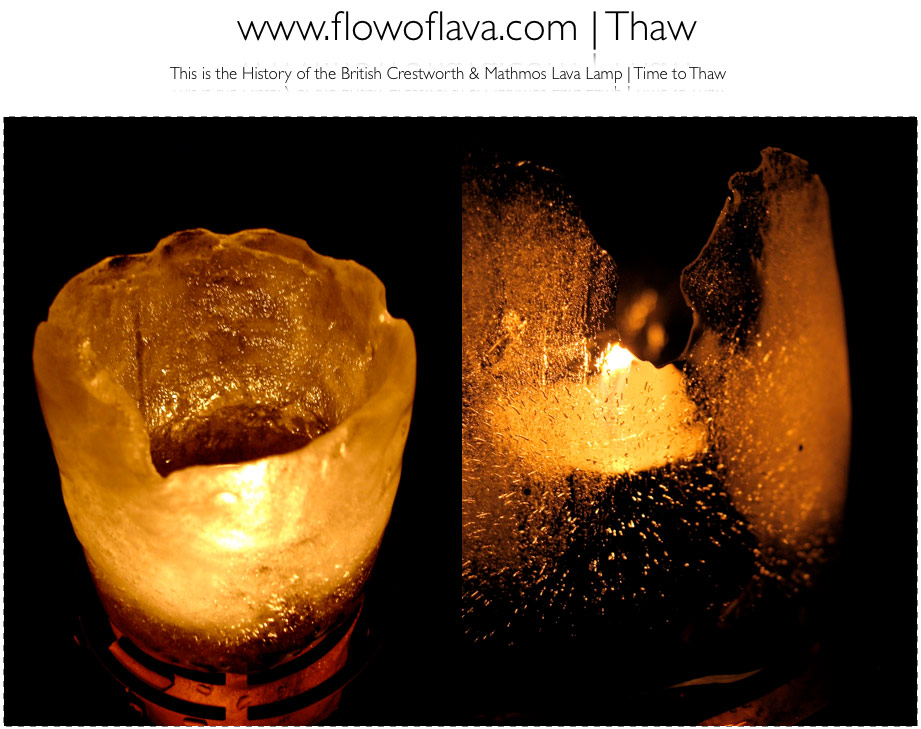 Mathmos Candlelight | Mathmos Melt | Designed by Two Create
Mathmos launched Melt, a pair of high quality pressed glass tealight holders which are based on the design of the wax melting. They shipped in a box of two and 3 colours were available, clear, frosted and black. A pair can be seen below. I remember seeing these in Mathmos' mini boutique in Covent Garden, displayed for sale on the window sill on the left side of the store. Fun times!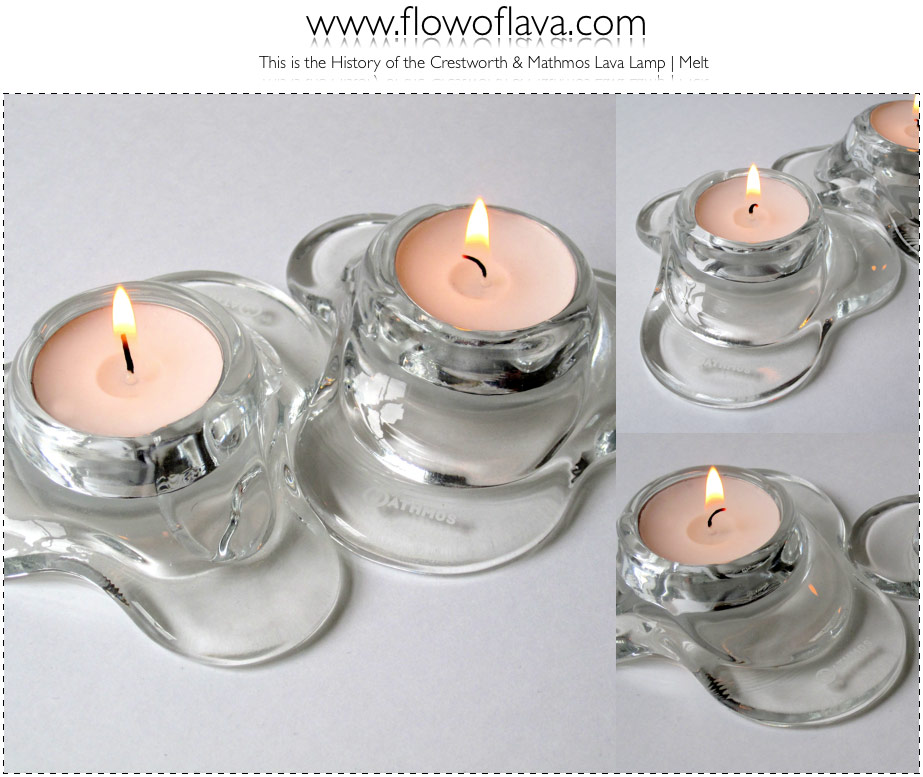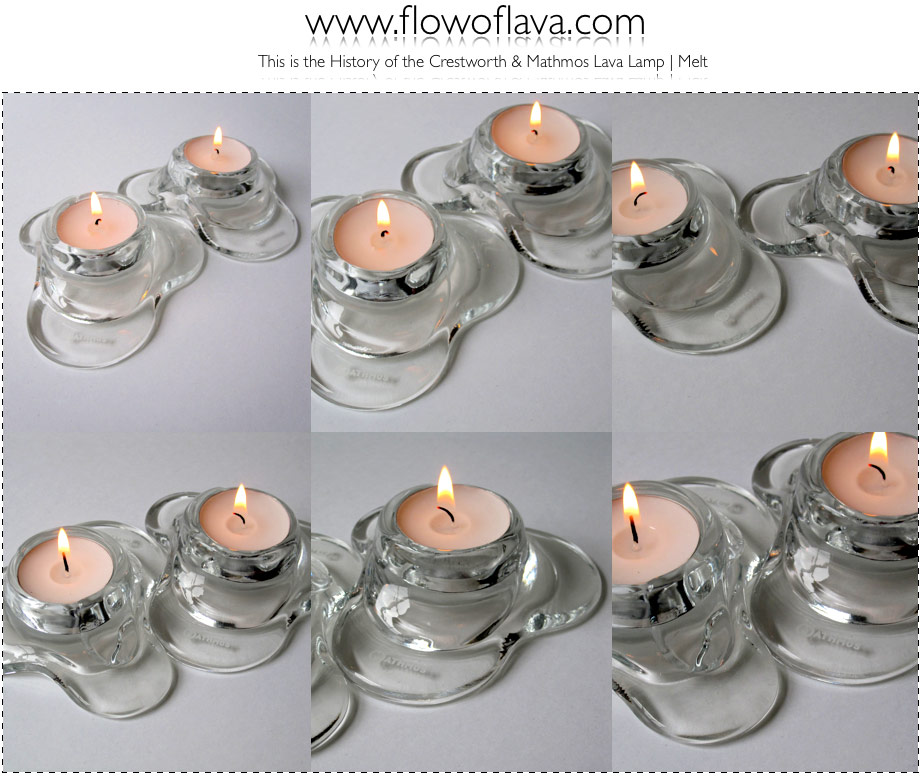 Mathmos Candlelight | Mathmos Revolution | Time to Spin
Mathmos Revolution is a spinning graphic art candlelight. Similar in principle to Crestworth's Mistrolite product, Revolution features a graphic art turbine that spins from the heat generated by the bulb. Unlike Mistrolite which operated on light bulbs, Revolution is powered by two tealight candles. This product is made principally from glass and metal and is a beautiful kinetic lamp. Below one can see various images of Revolution. There are two editions of Revolution featuring different designs: Angels and Devils and Skeleton Carousel. Revolution is beautiful in motion and casts beautiful reflections onto the surface of the lamp and beyond. Time to Spin...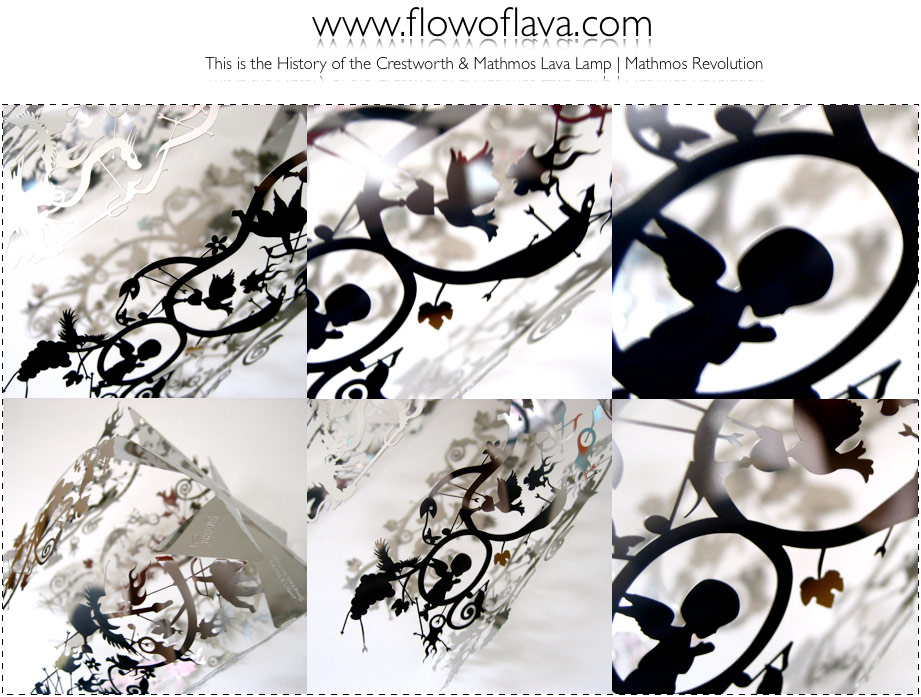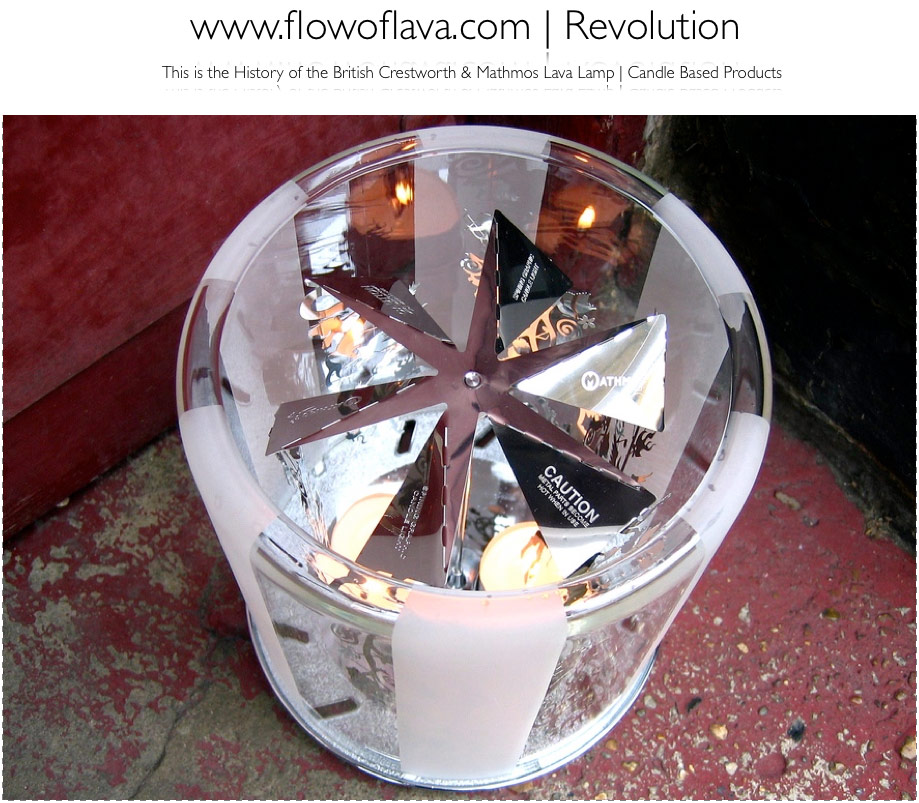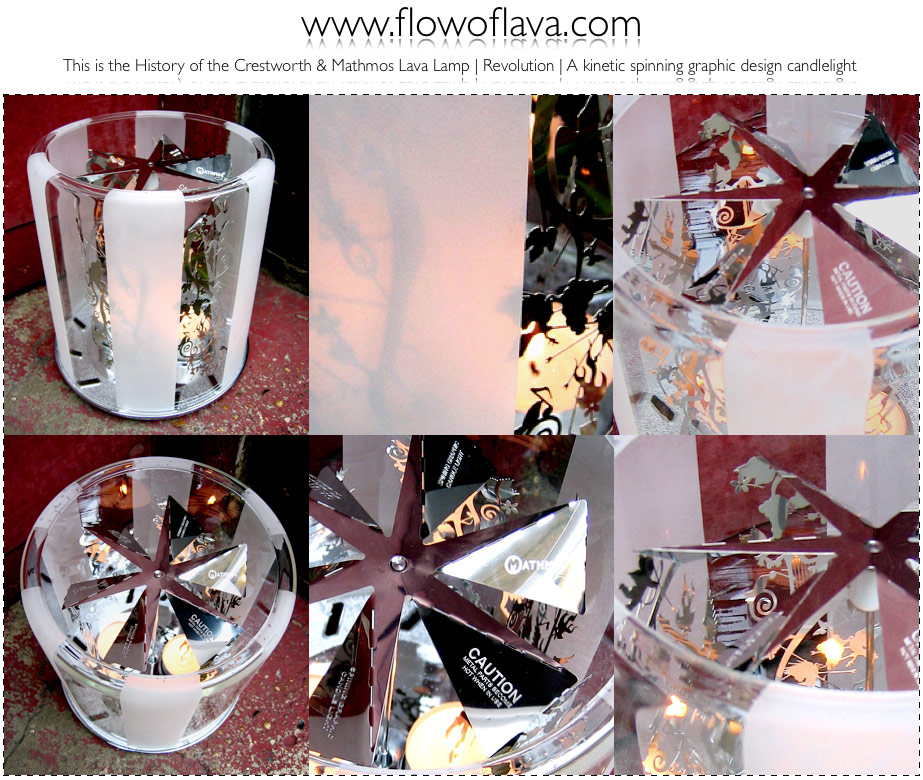 Mathmos Candlelight | Mathmos Revolution | Time to Spin
Mathmos Revolution is a spinning graphic art candlelight. Below one can see the version featuring the Skeleton Carousel turbine. Revolution features a choice of frosted or red segments of the glass shade.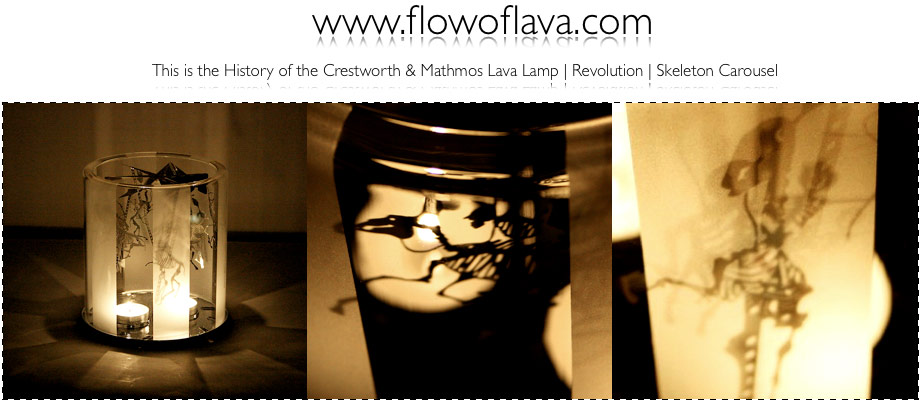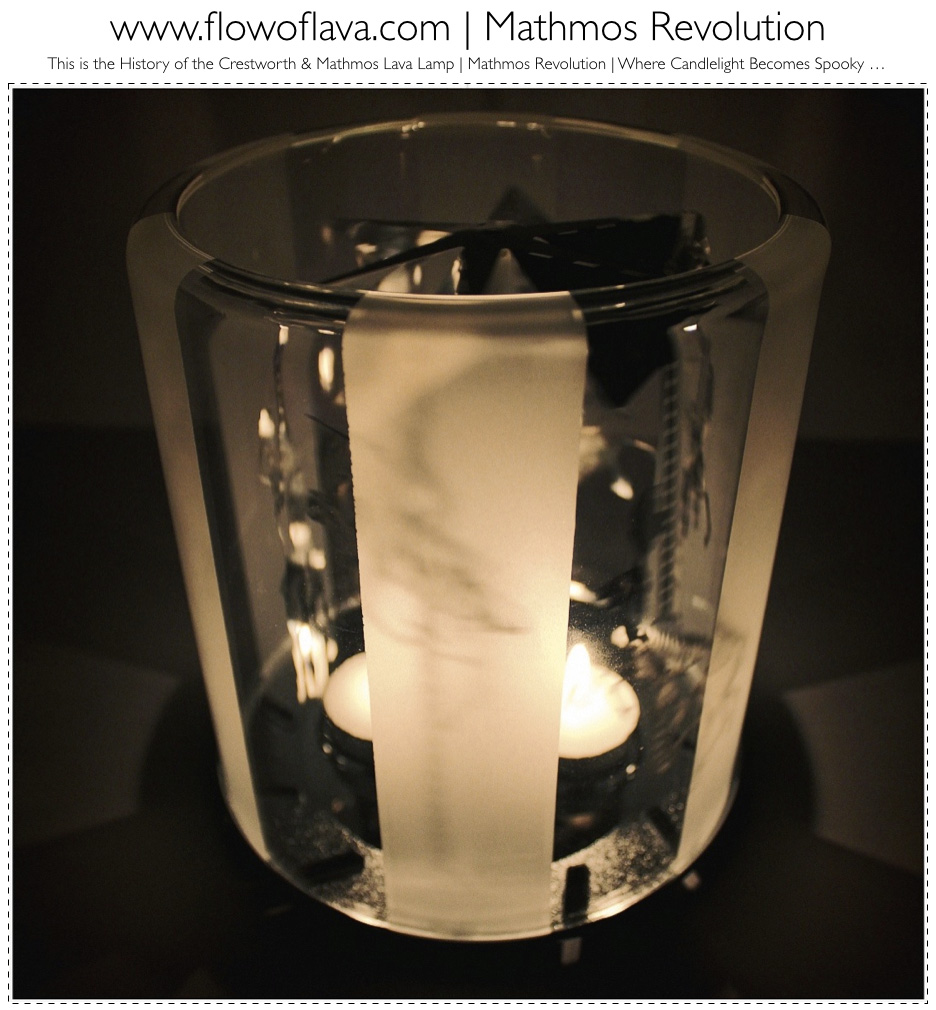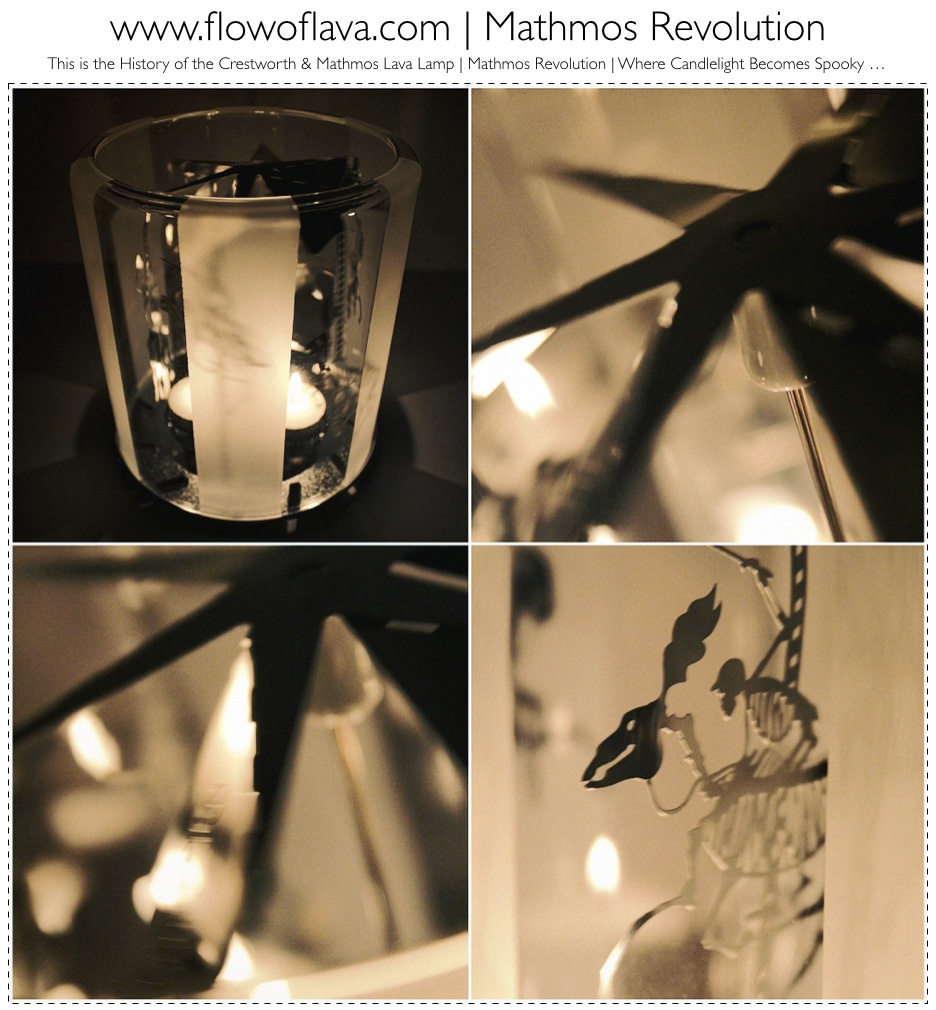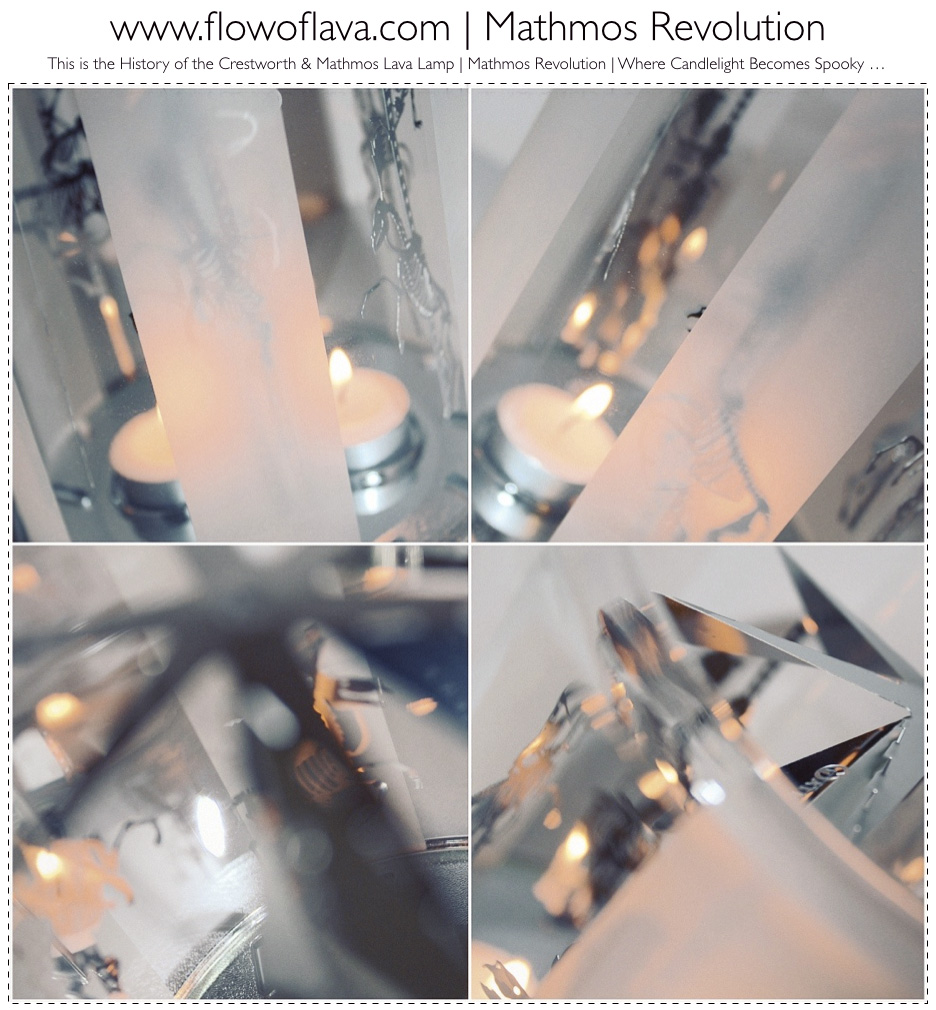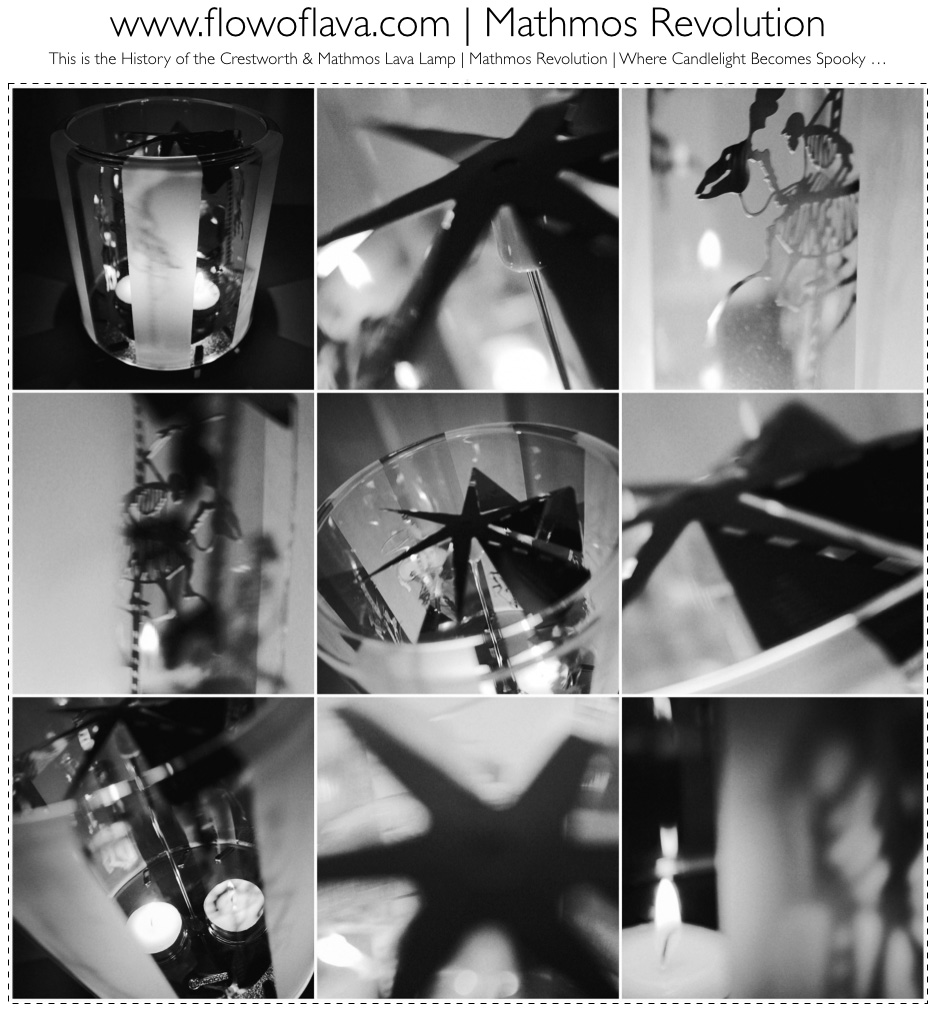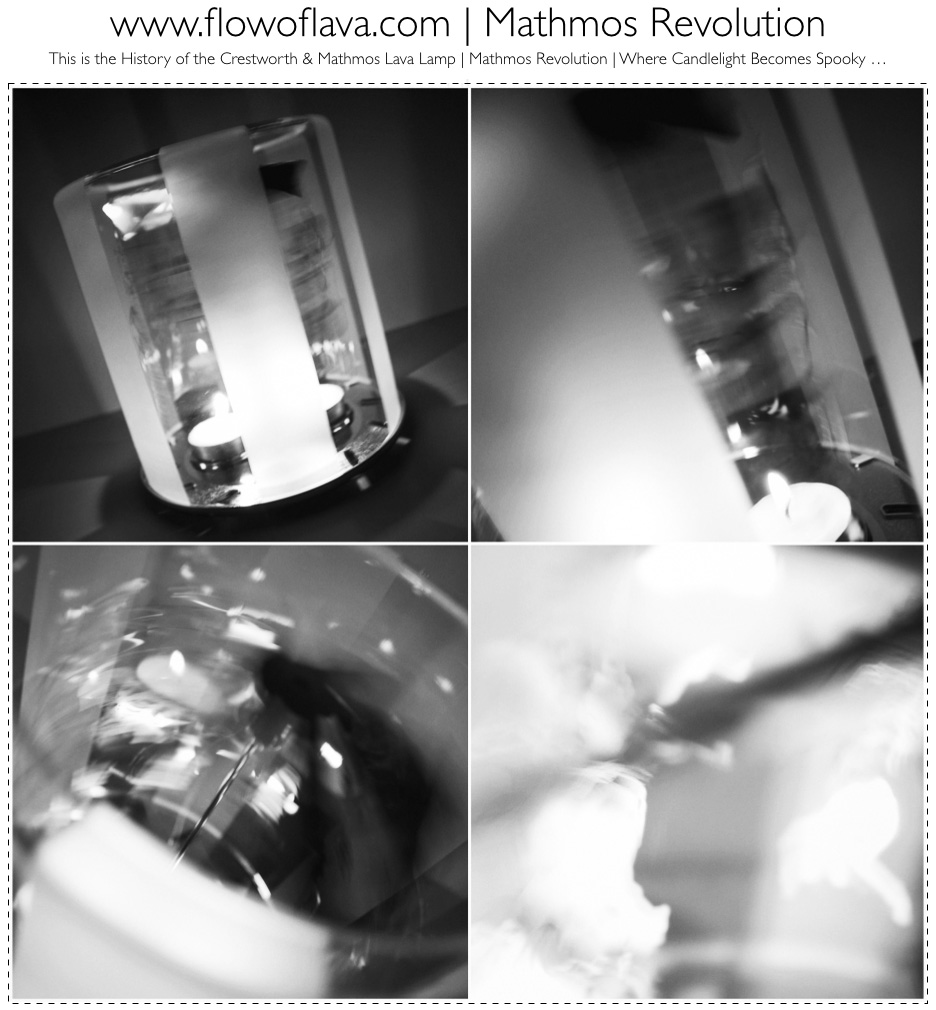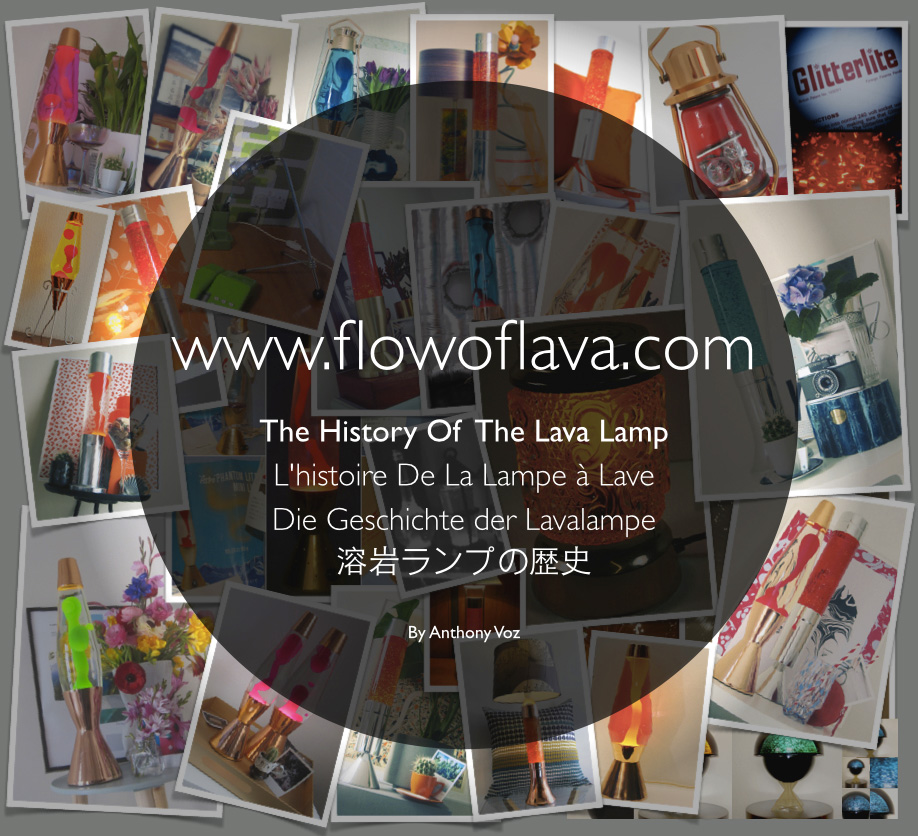 You are browsing www.flowoflava.com, a site dedicated to the history, heritage and nostalgia of the Original Mathmos Astro Lava Lamp. Created by Anthony Voz. Thank you for visiting www.lightoflava.com | www.flowoflava.com