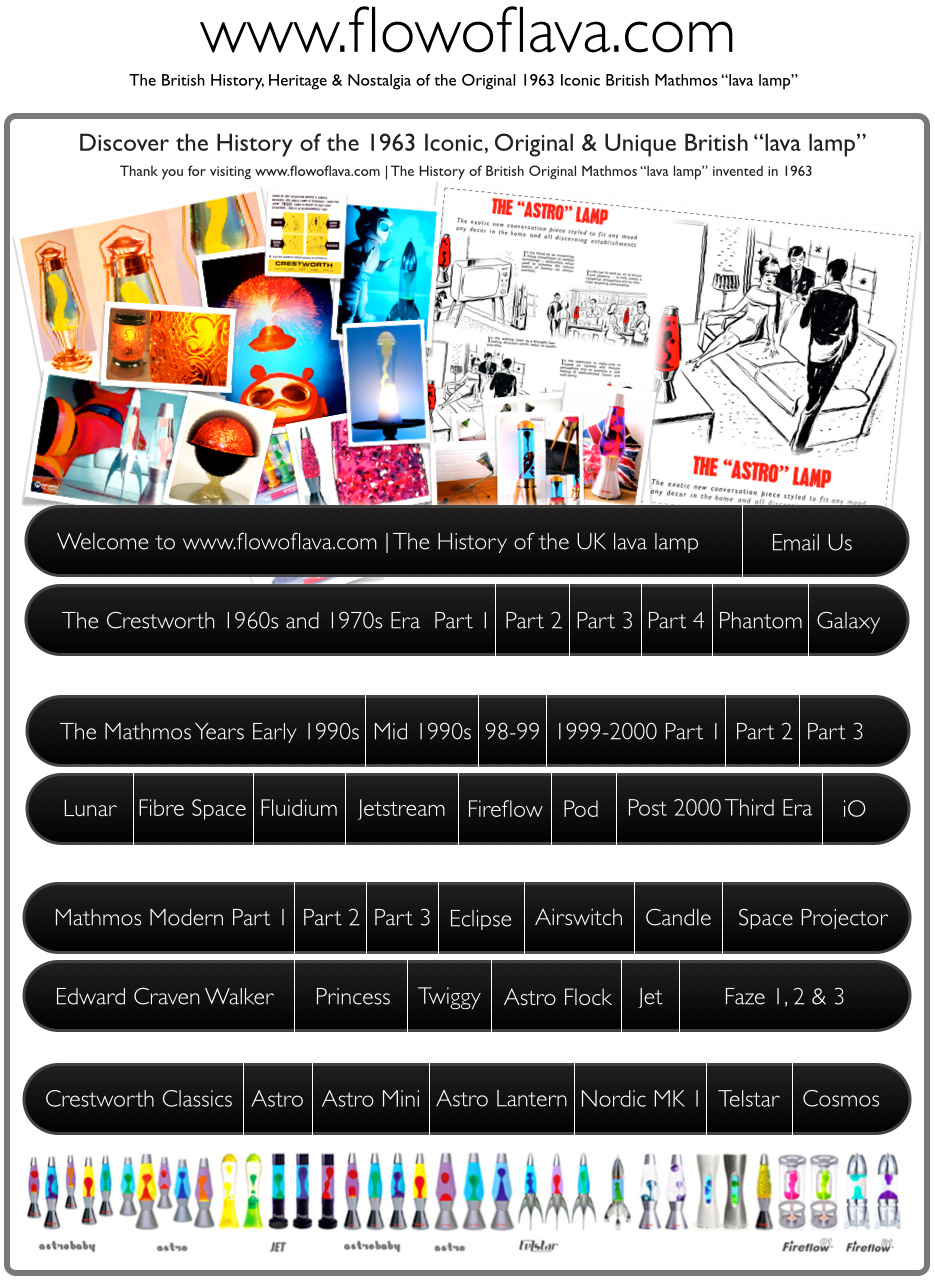 Mathmos Crakalite | Crack the Lights Fantastic
Crakalite by Mathmos was a product sold by Mathmos under license in continental Europe in the 2000s. Mathmos shipped this product in White, Blue and Red & Blue. These lamp features a different power supply than other Mathmos lamps and features LEDs suspended in clear polyester resin. These lamps are formed by explosion and the inside of each is unique and stunning. The effect is of light catching the cracks inside. Please enjoy the images below.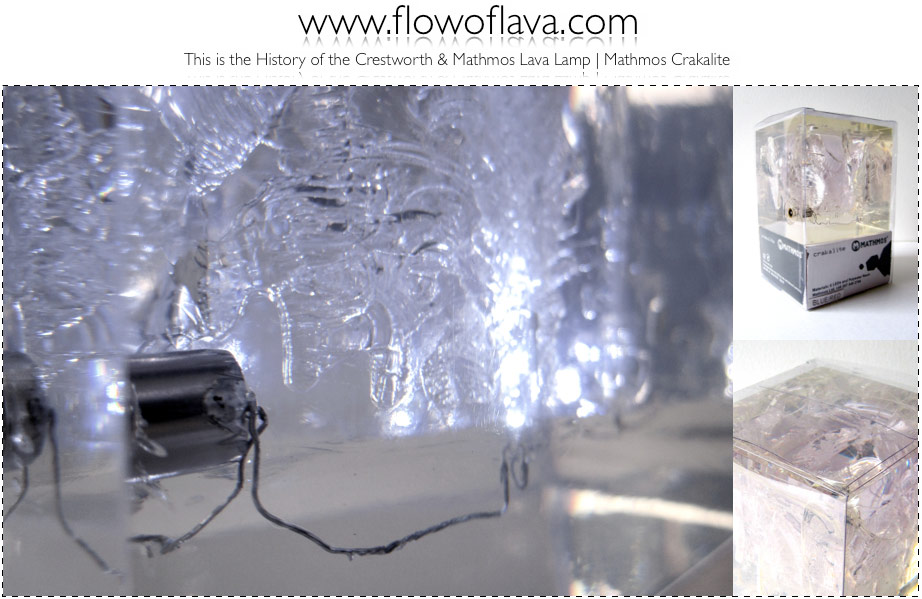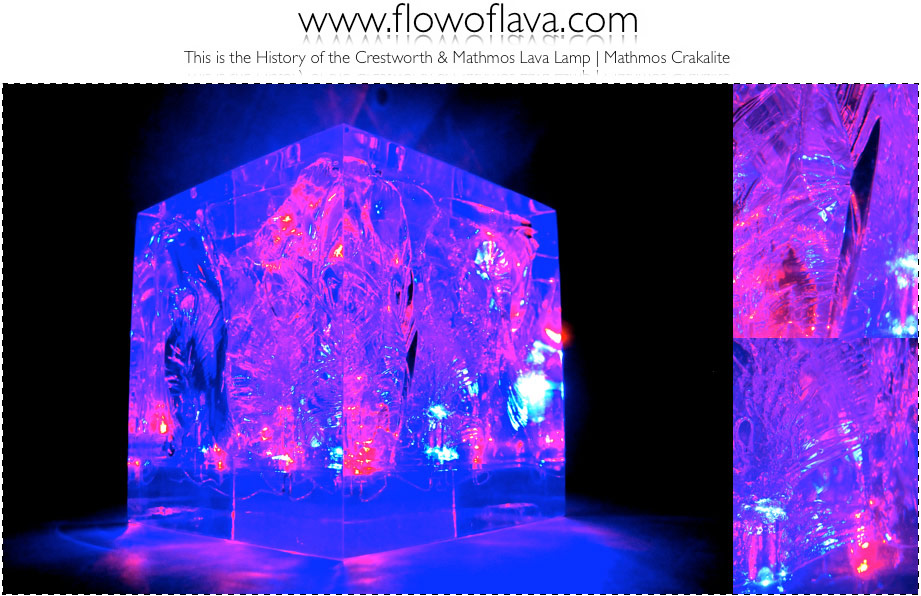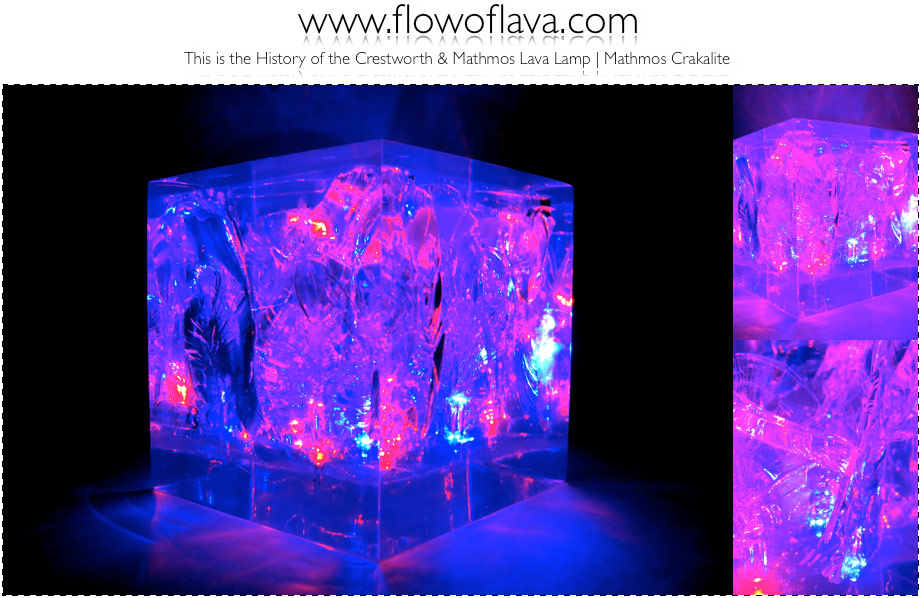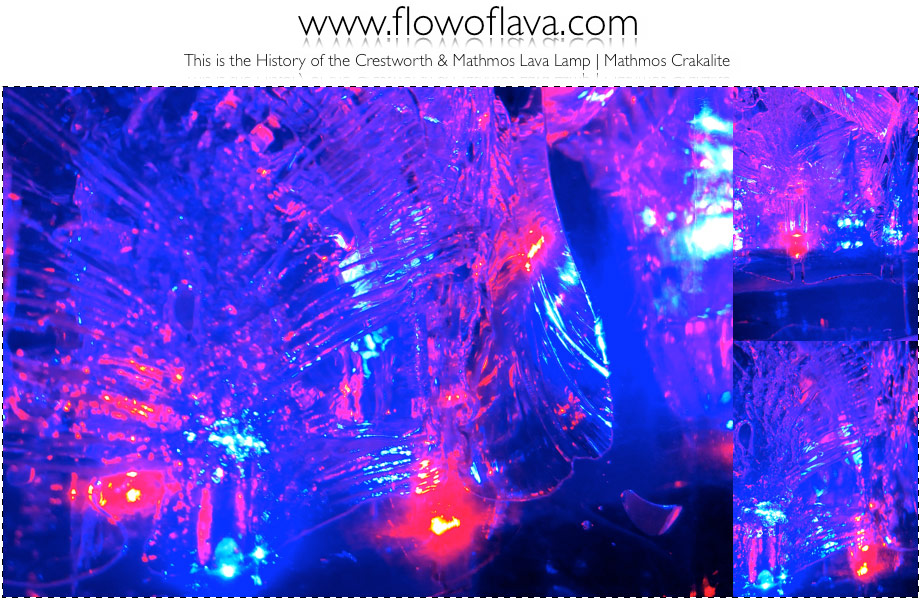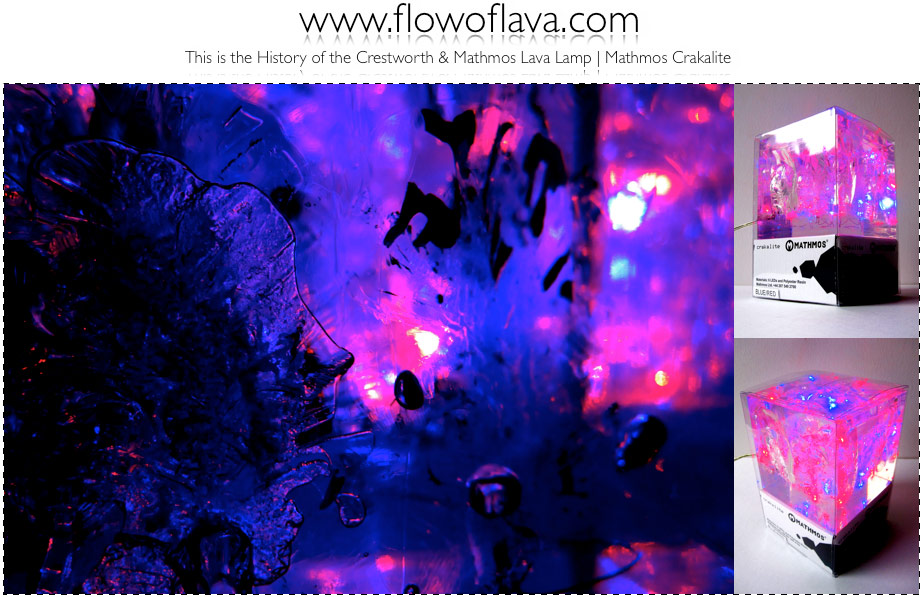 Mathmos Babushka | The Infinity Light Fantastic & Mathmos Party Invites Transition from Old Street to Kingsland Road
In 2007 Mathmos released Babushka, with the same form as the Mathmos Ghost, this wonderful lamp was designed in homage to the Russian Infinite Dolls. This wonderful lamp features a frosted back, and a specialist internal light diffuser that features an infinity mirror. This creates a beautiful reflection on the inside of the lamp. The images below show Babushka and the wonderful infinity effect from inside. Babushka was first seen at Mathmos at Mathmos' moving party to Kingsland Road from Old Street (please see the party invites below).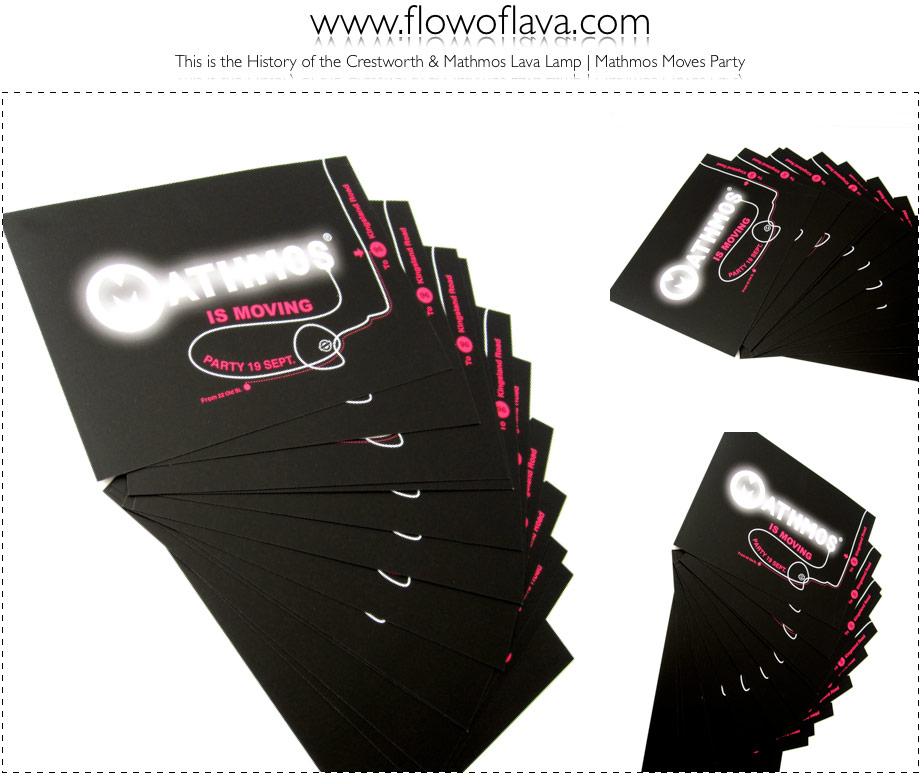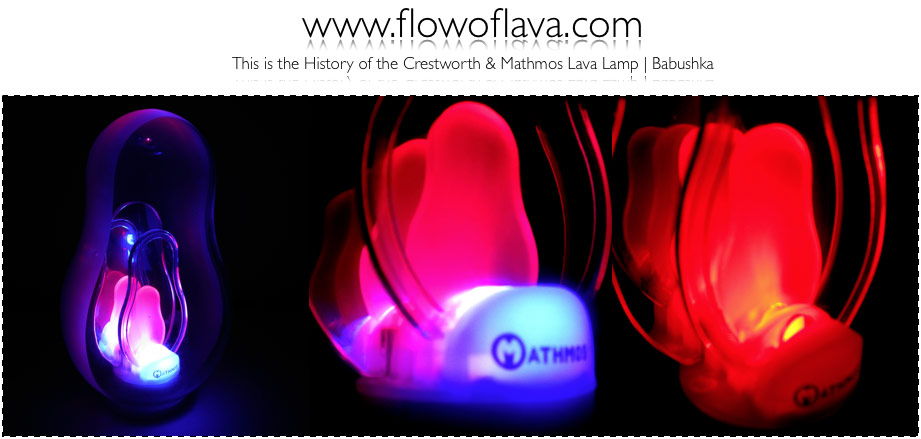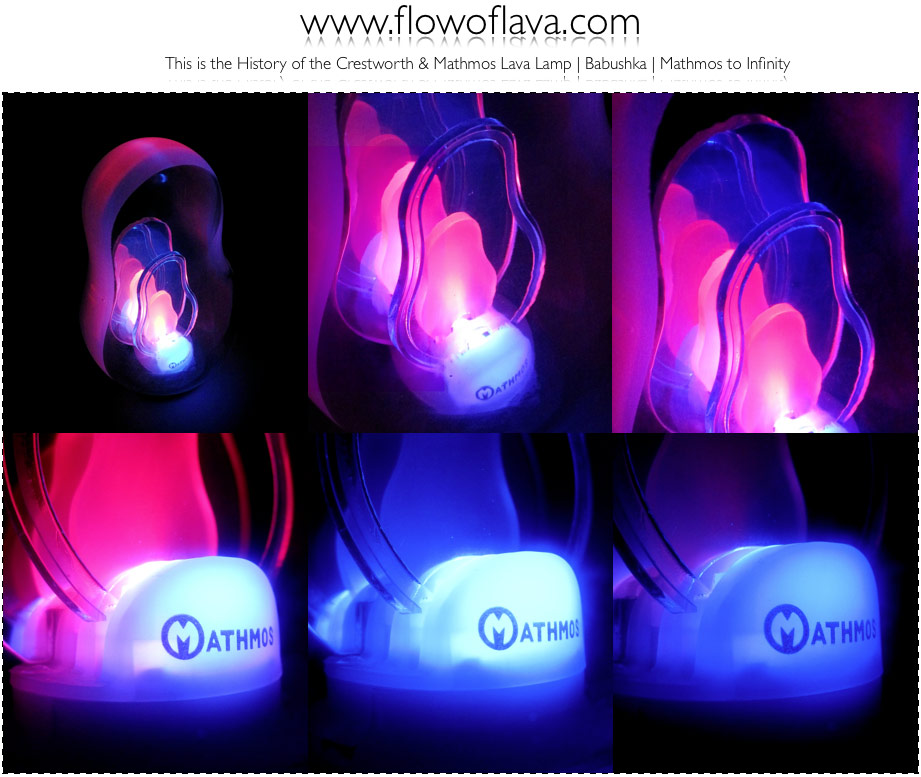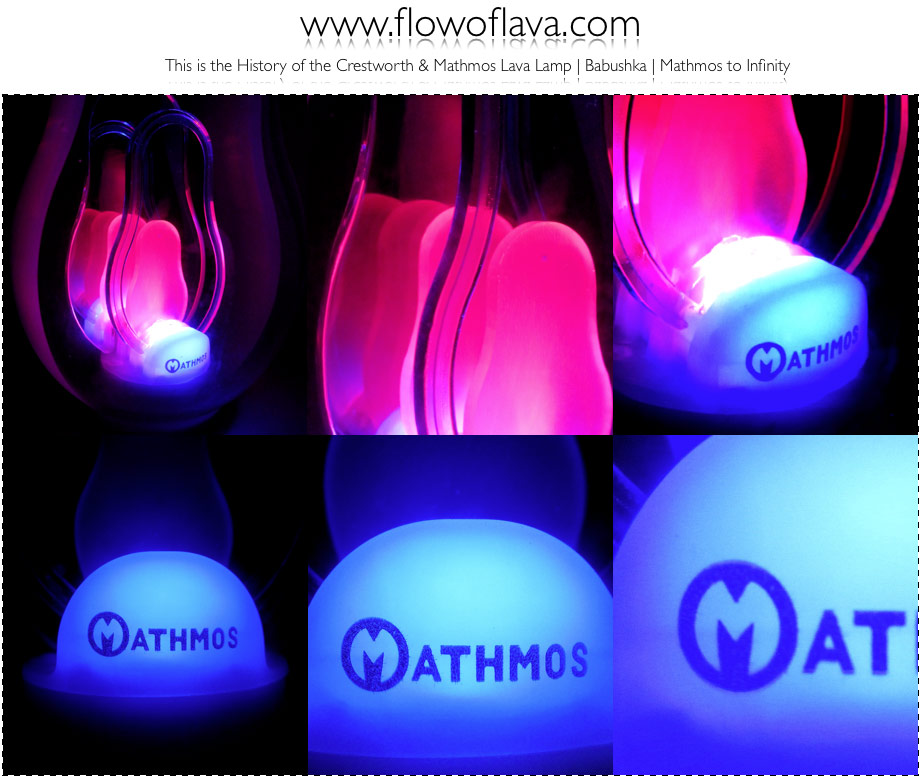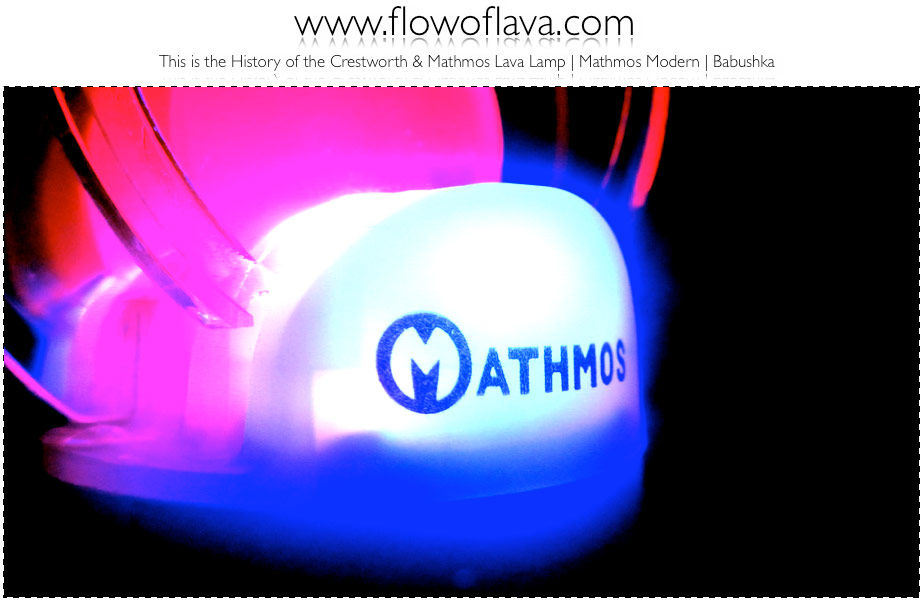 Mathmos Poplight | Pop Magic
Mathmos continued their innovation in LED lighting with the creation of Poplight, a new innovative light based on the form of the Minilamp but with a clear enclosure and with a silver mirrored diffuser on the inside. The internal light diffuser is shaped like a blob rising and is reminiscent of a light bulb. Poplight can be seen below, note the diffuser inside the lamp.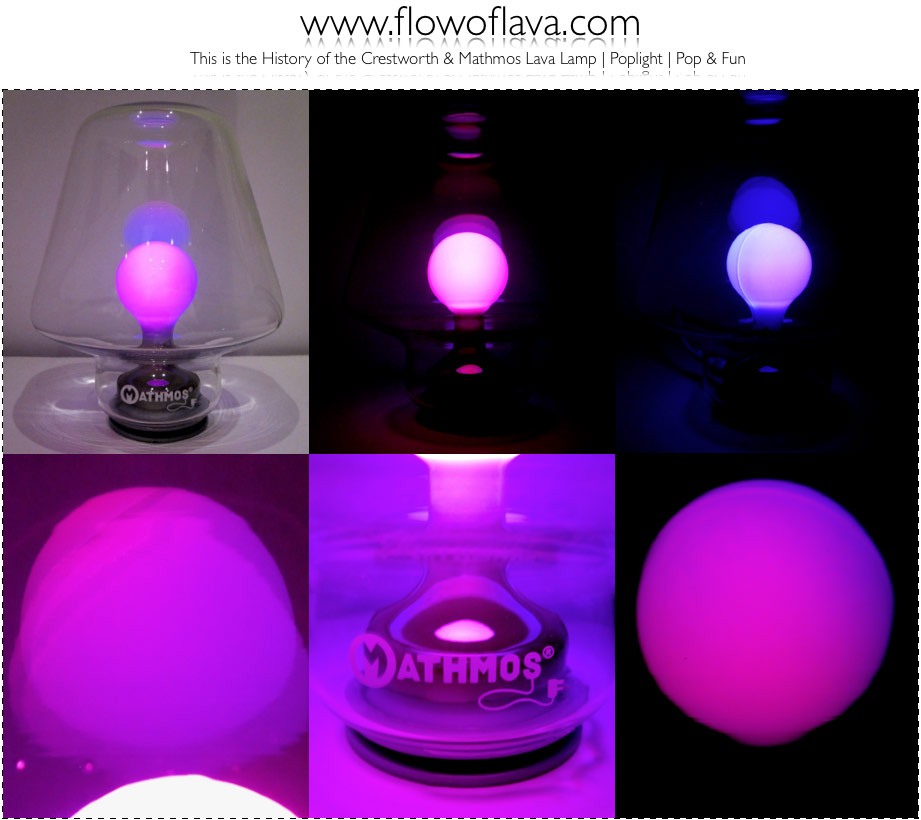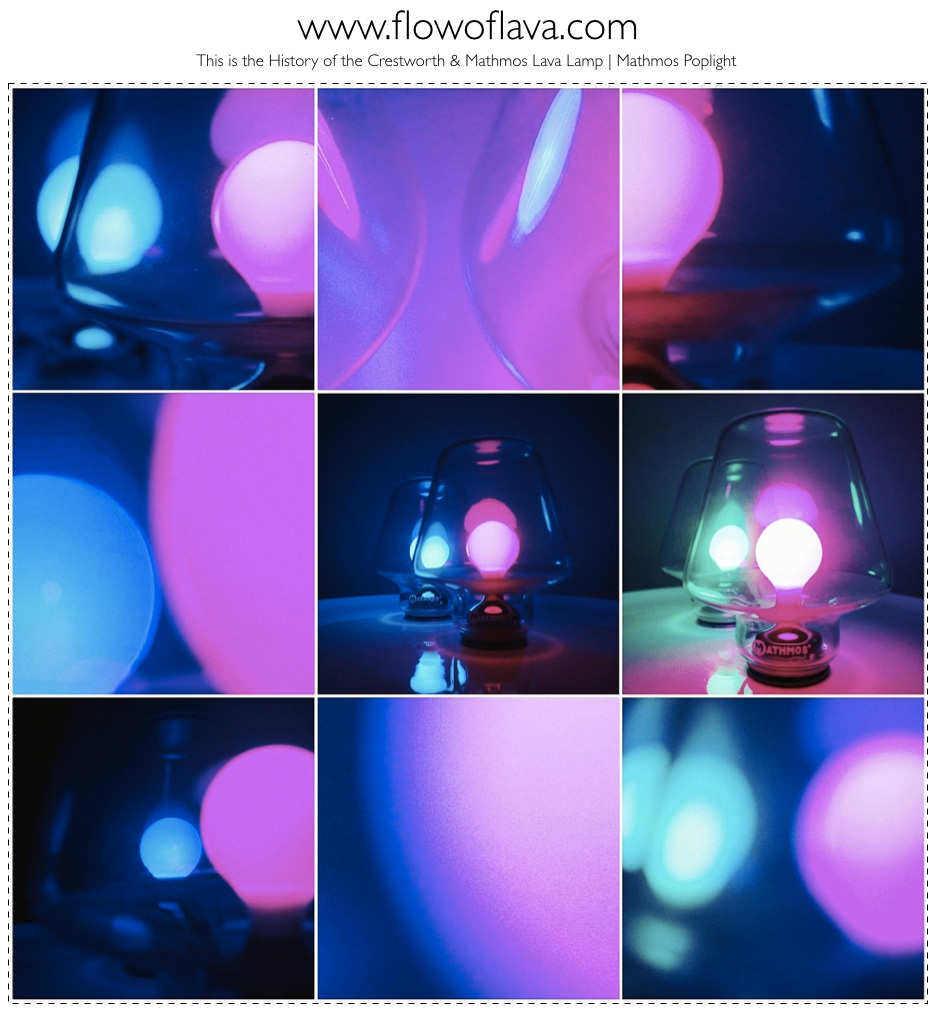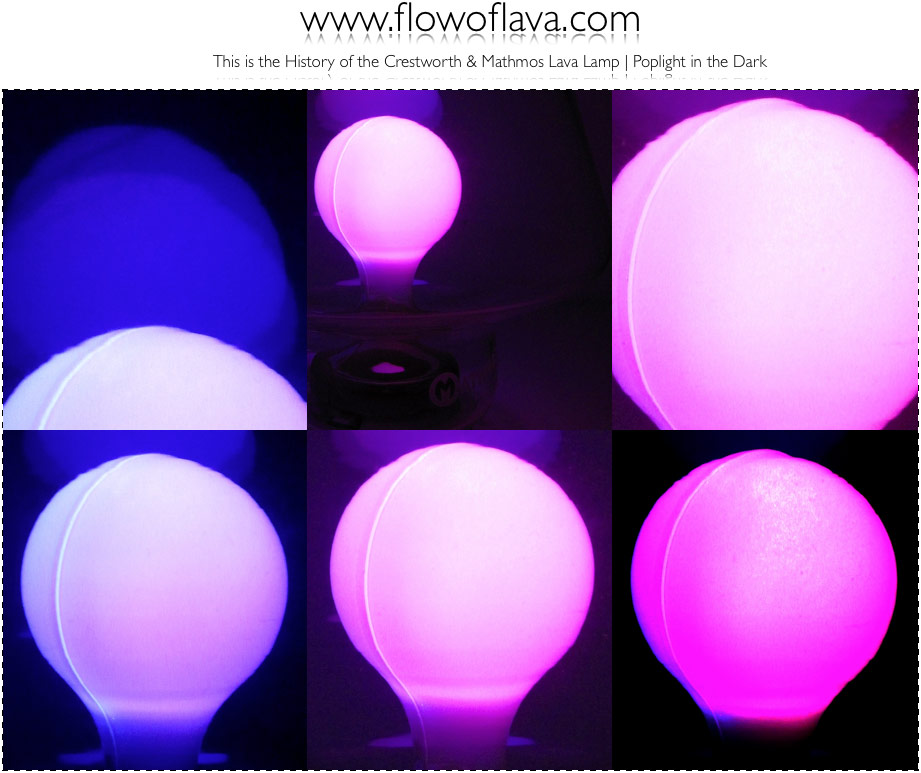 Mathmos Minilamp & Poplight.
Mathmos Poplight is based on the earlier Mathmos Minilamp, which it followed. Whilst Minilamp features frosted opal glass, Poplight features a clear glass enclosure with a mirrored light bulb shaped diffuser placed inside. Unlike Minilamp which colour phased through the entire rainbow, Poplight featured colour-changing between selected parts of the rainbow.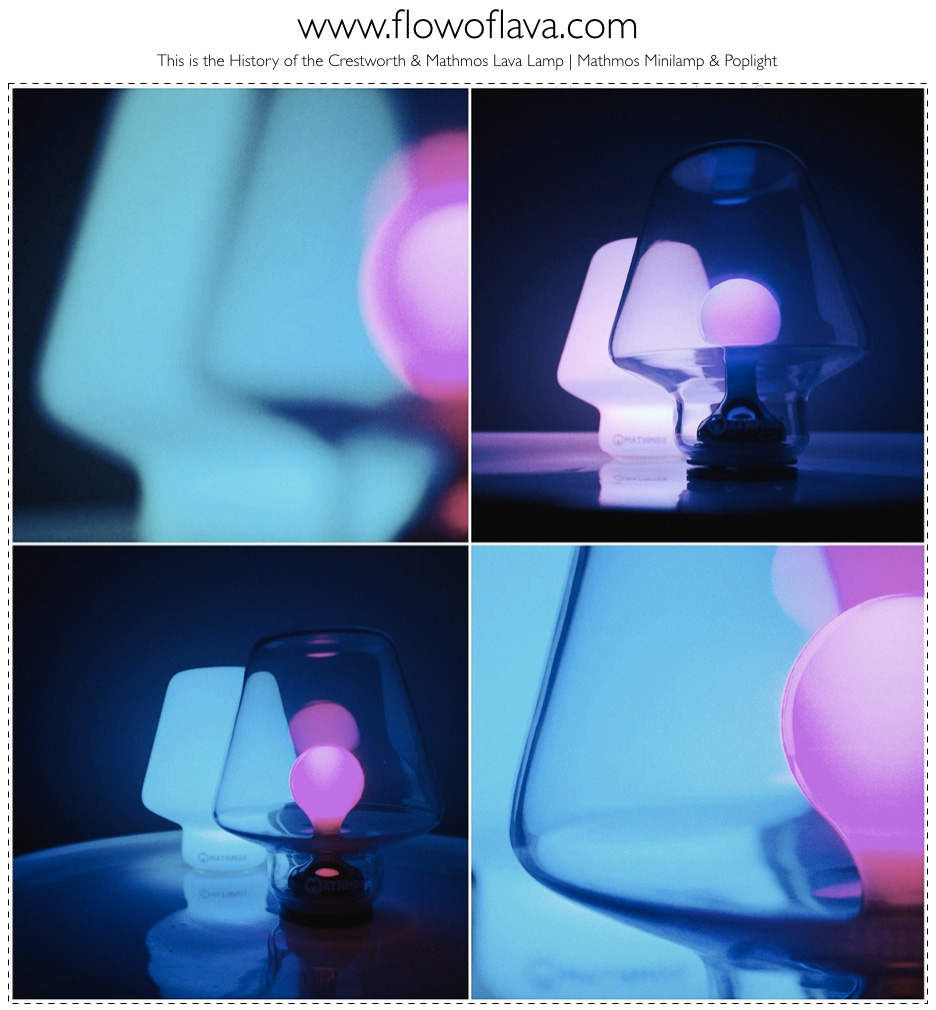 Mathmos Blob & Flow | Interactive Light Pets from Mathmos | Unboxing
In 2010, Mathmos created Blob and Flow, two new light pet LED lamps that offered the ability to be powered via USB and also via the traditional standard Mathmos charger. Blob (blue) and Flow (red) are touch sensitive lamps with a personality and perform certain light routines when touched in different sequences. Please see the images below which show Blob & Flow pets in the dark. The front of the lamp looks like eyes and the base of the lamp also illuminates.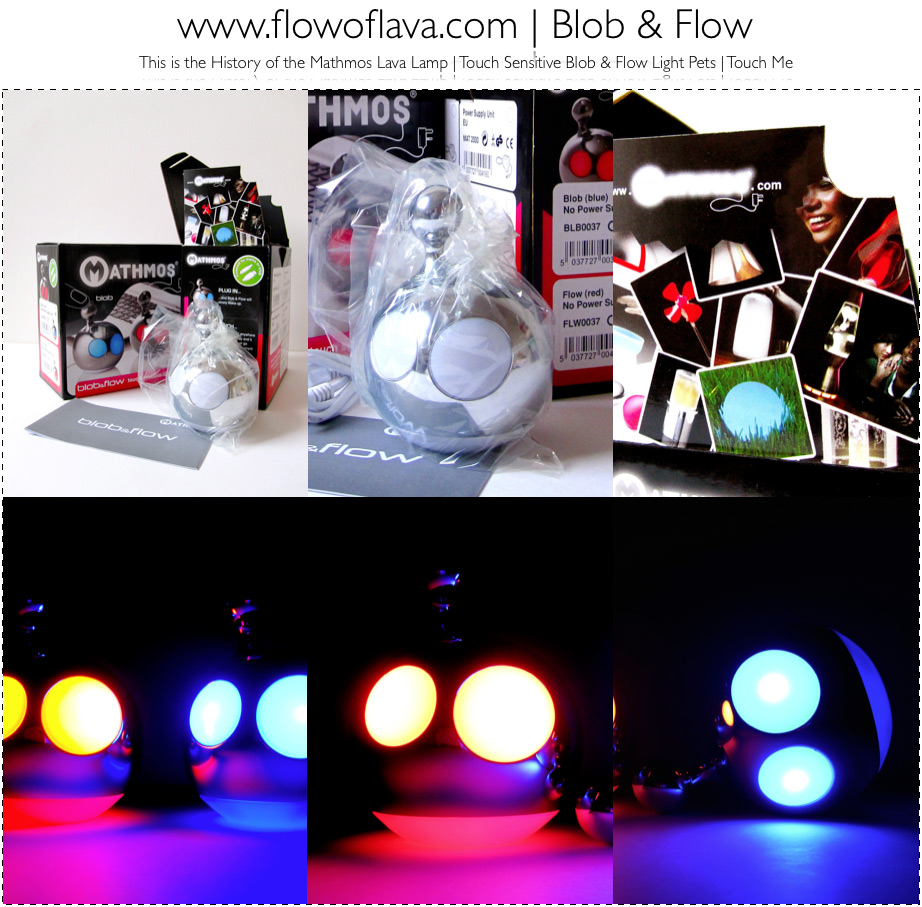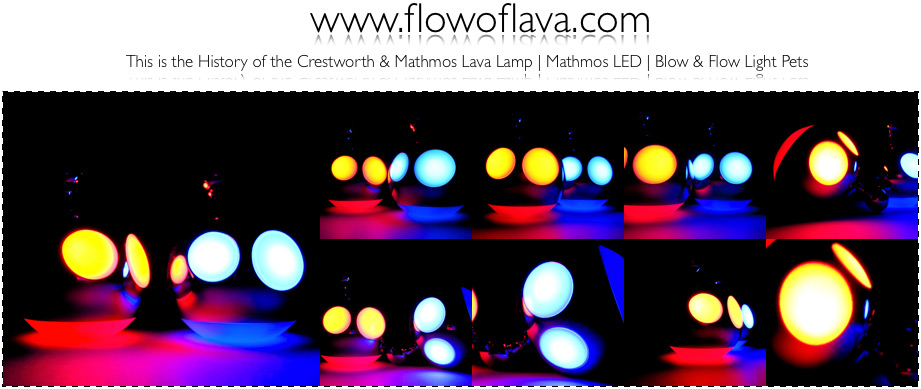 Mathmos Jelly | Delicious & Fun
In 2010, Mathmos created Jelly, their first lamp designed for kids with an all polymer enclosure. Jelly is fun, delicious, can be powered via USB and also features infinite colours. Just like Blob and Flow, Mathmos' Jelly can be powered via USB and also ships with a USB cable allowing it to be powered and to next to your computer at all times.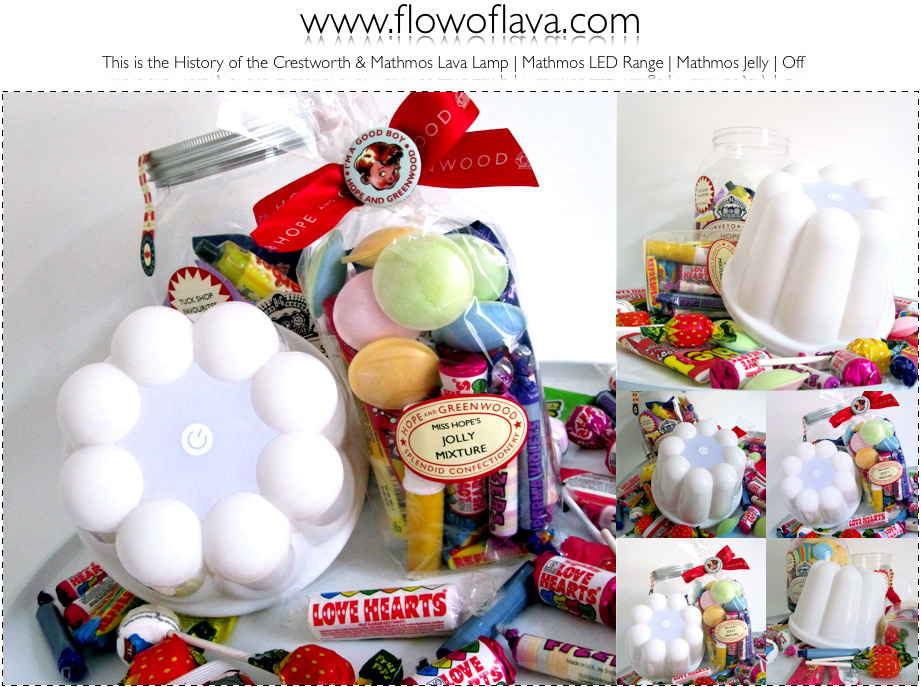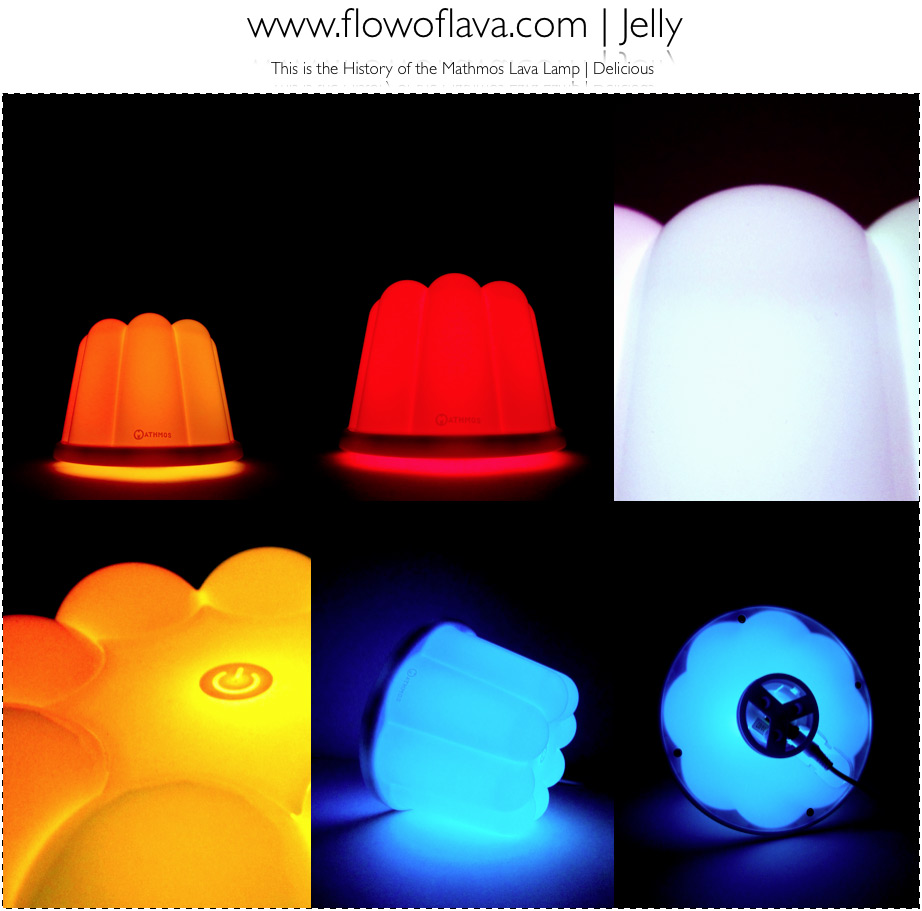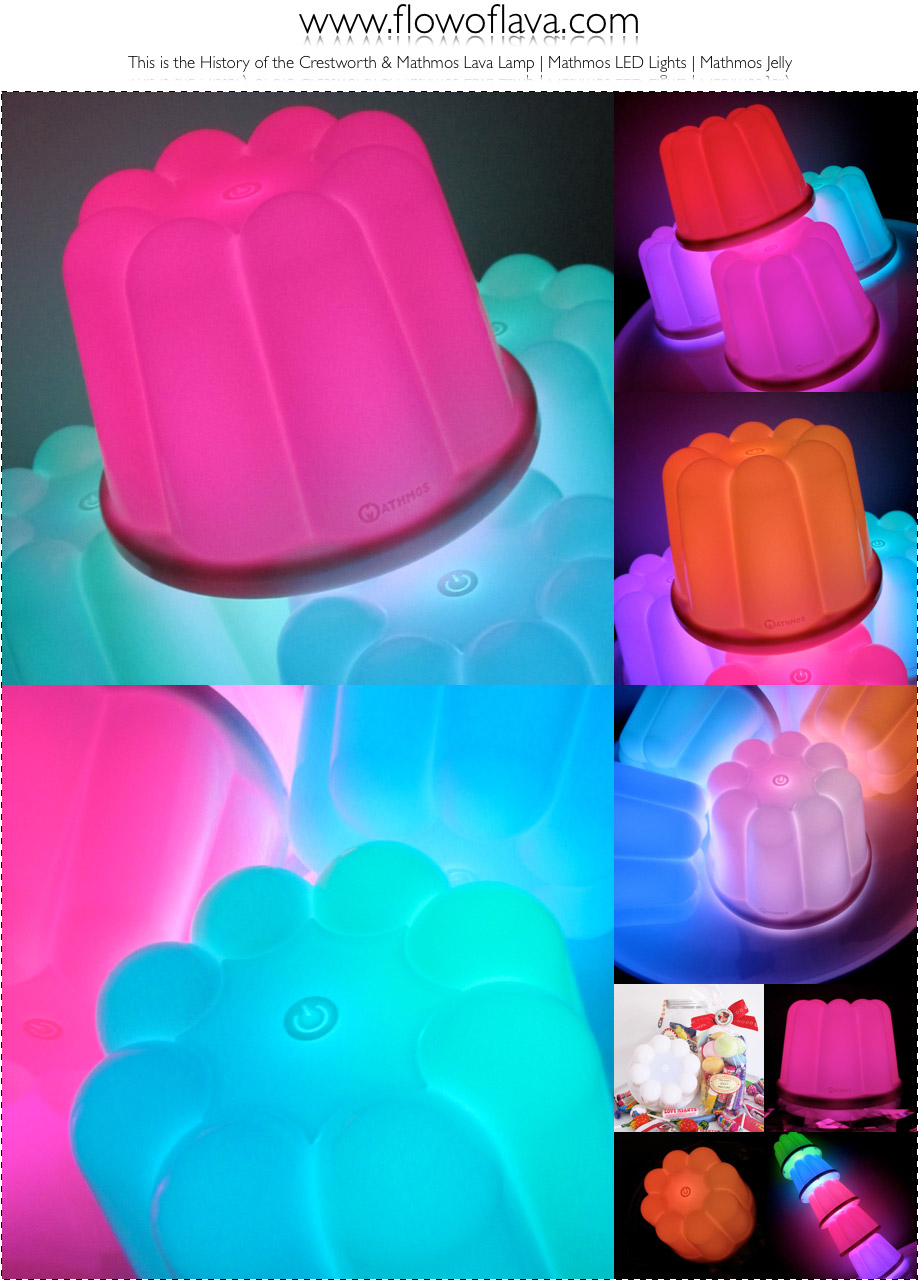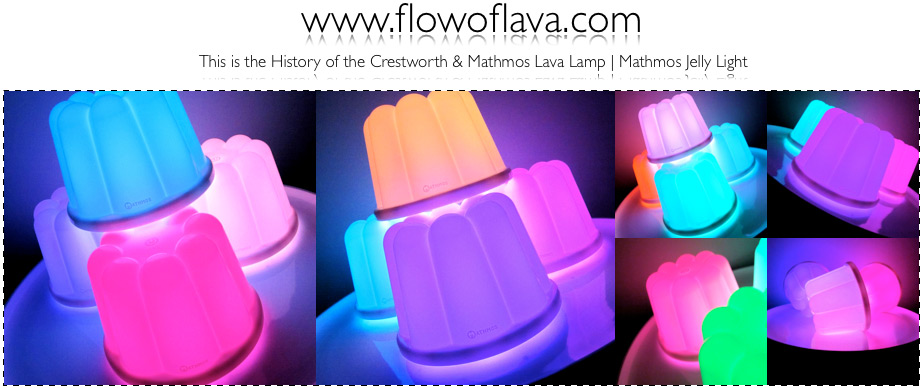 Mathmos Teardrop | A Teardrop of Beautiful Light | Unboxing
In 2010, Mathmos released Teardrop, a new colour changing glass light. Below one see unboxing photos of Teardrop, and images of it when switched on and off. Teardrop presents a dazzling teardrop of light.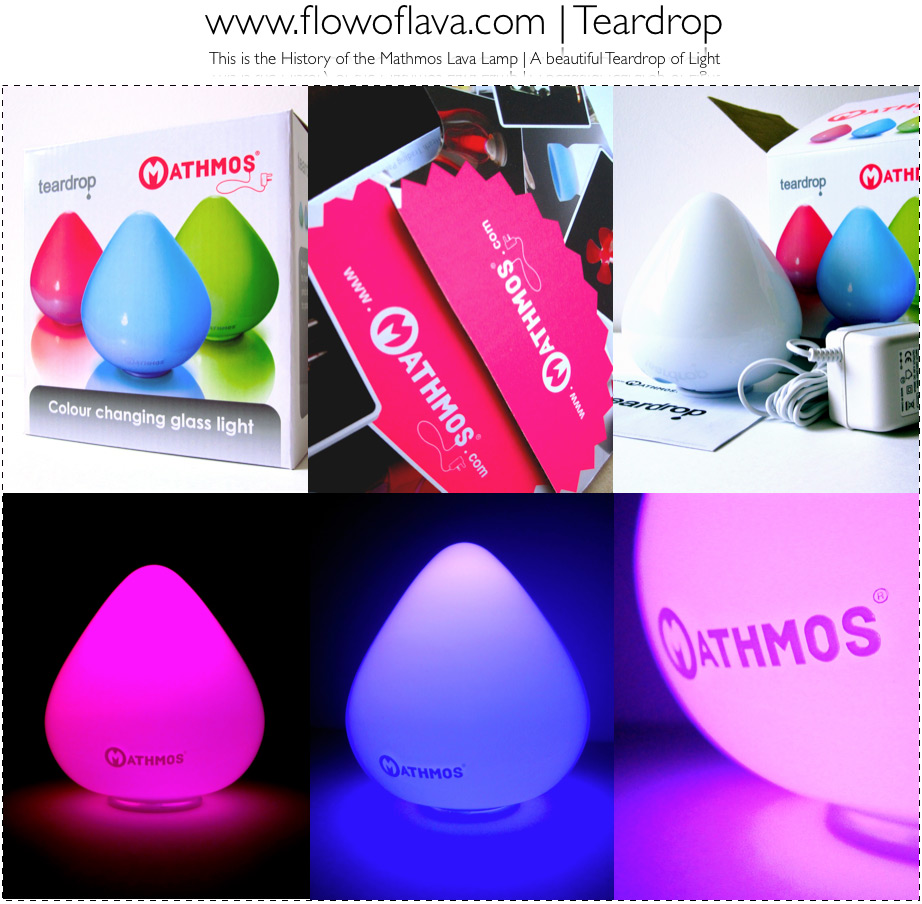 Mathmos Bump Lantern | The Lantern Re-invented | Portable White or Colour-Changing Light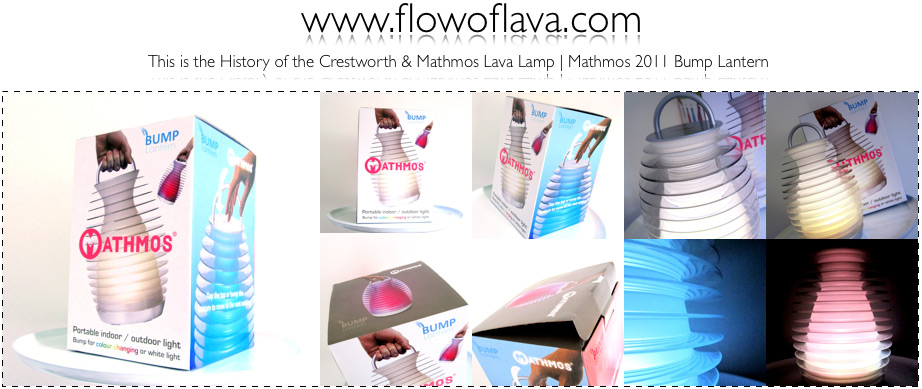 Mathmos Astro Lava Lamp String Lights | The World's First Lava Lamp String Lights by Mathmos
Mathmos Astro String Lights are a rather whimsical Mathmos addition to their popular LED range, however they look back to the very start of Mathmos with the iconic shape of the Astro Lamp, the world's very first lava lamp, invented in 1963 by Mathmos and the lava lamp is a great British Invention. Each string features 15 Mathmos string lights. When the lights glow, they first start all the same colour and they vary as they change, showing reds, pinks, greens and blues. These are great as they don't show static colours but colour faze. These string lights are cute and fun and each string features a Mathmos 1963 light too. Perfect for hanging up around the home. We love these. I particularly love the packaging which reflects the history of the Mathmos lava lamp.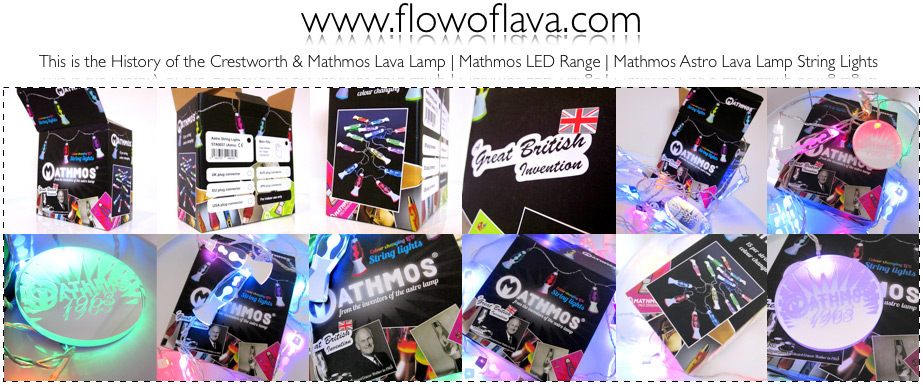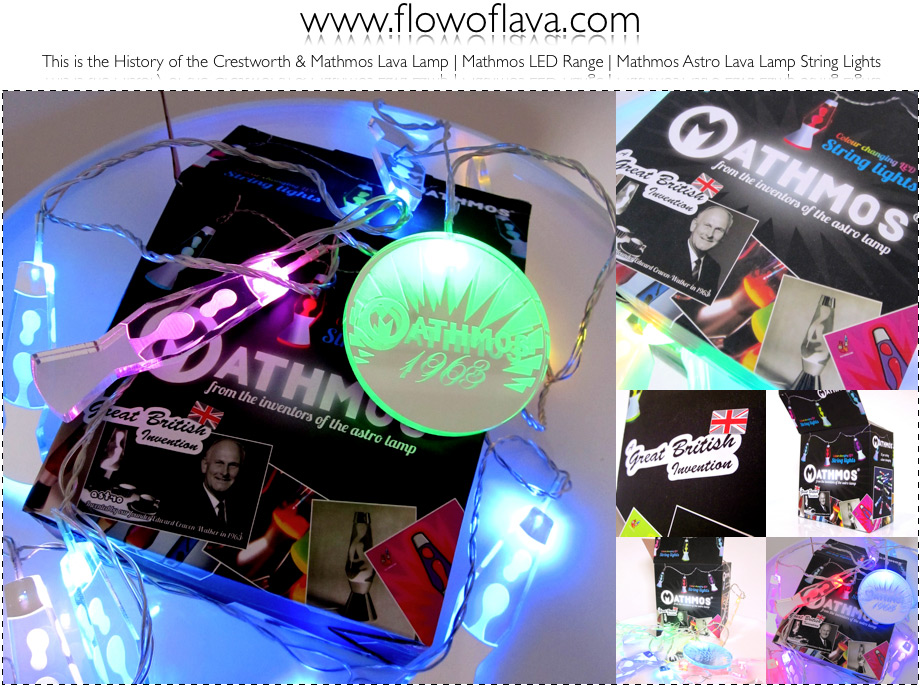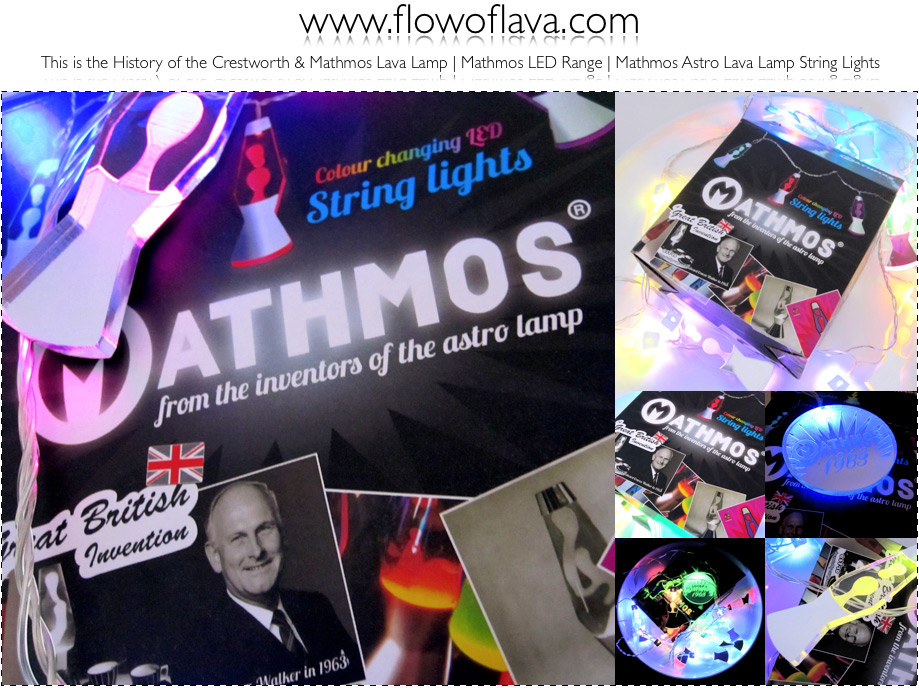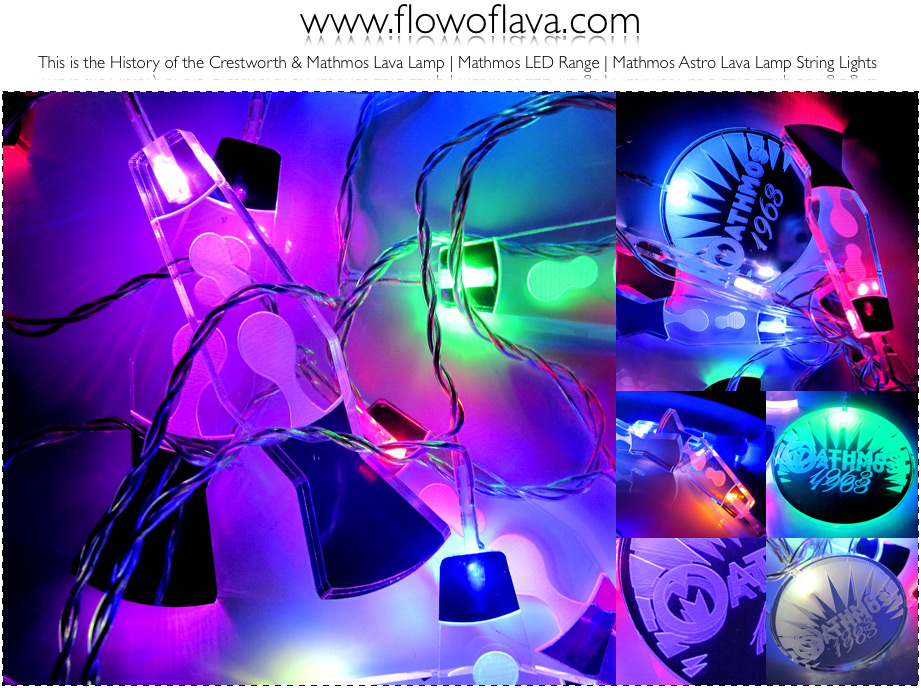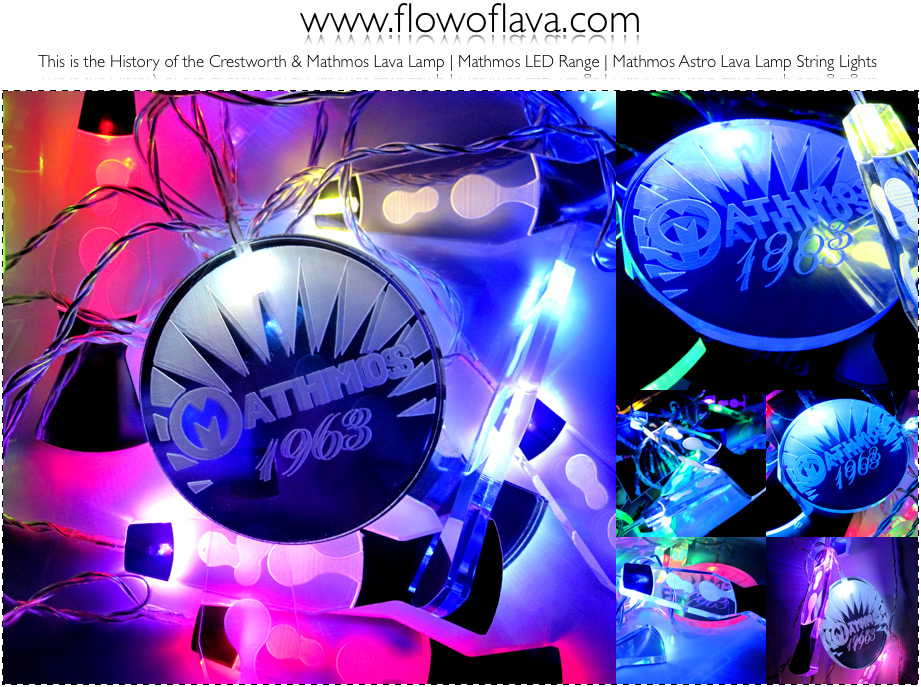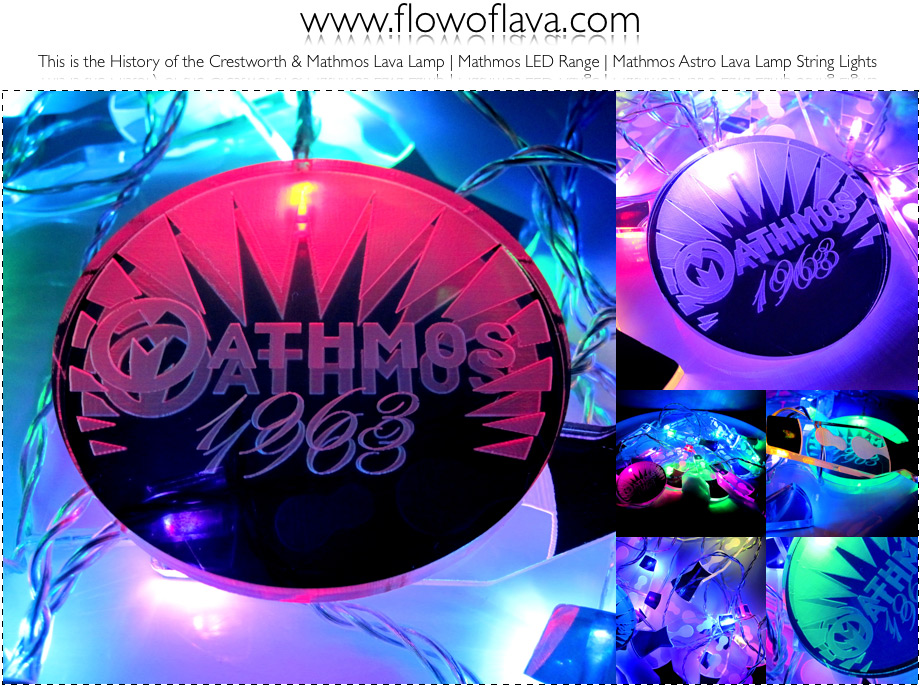 You are browsing www.flowoflava.com, a site dedicated to the history, heritage and nostalgia of the Original Mathmos Astro Lava Lamp. Created by Anthony Voz. Thank you for visiting www.lightoflava.com | www.flowoflava.com